Grocery shopping may be something you used to take for granted. But it's a little more complicated these days. To minimize shopping time, it's important to get what you'll need in as few trips as possible. And to maximize nutrition, it's crucial to choose healthy foods that you'll actually eat.
The best way to achieve both objectives is by creating a well-thought-out shopping list. In addition to some fresh foods, include foods with a long shelf life. Panic buying and hoarding aren't necessary. But having a several-day supply on hand may provide some peace of mind.
Making Smart Food Choices
First, focus on choosing nutrient-rich foods. A healthy, balanced diet provides several nutrients that may help support your immune system when eaten on a regular basis. For example:
Protein plays a role in the immune system's healing and recovery processes. Sources include fish, poultry, beans, and nuts.
Vitamin A helps regulate the immune system. Sources include sweet potatoes, carrots, spinach, and apricots.
Zinc helps the immune system function normally. Sources include fish, poultry, beans, and whole grains.
Creating Your Shopping List
Next, make sure to include some long-lasting staples on your list. Here are a few suggestions. (Look for brands with low salt.)
Canned tuna, salmon, and sardines
Canned chicken
Peanut butter
Dried beans, peas, and lentils
Brown rice
Whole-grain cereal
Whole-grain pasta
Jars of pasta sauce
Cans or shelf-stable cartons of soup and broth
Canned fruits and vegetables
Dried fruit
Ultra-pasteurized shelf-stable milk
Looking for some easy recipes using common ingredients found in your pantry? Check out Pantry-Ready Recipes for Tomato Rice and Oatmeal Applesauce Bread at the bottom of the article
One last tip: Some supermarkets now have designated shopping times for older adults. Others have shortened store hours. Call ahead to check on any changes.
Getting Groceries Without Leaving Home
To avoid going out, consider ordering your groceries online from:
Your supermarket's website, and asking a relative, friend, or neighbor to pick them up
Your supermarket's website, and requesting delivery to your home
A home delivery company, such as Amazon Fresh or Instacart
Many companies delivering groceries are now taking additional precautions. For example, they may provide contactless delivery, leaving your groceries by your door rather than handing them to you directly.
Inquire about delivery fees. Also, be aware that some items may be out of stock and deliveries may be delayed. Don't wait until the last minute to order.
What if you're running low on food and the supermarket shelves are temporarily bare? Here are a few resources that can help:
Call 2-1-1
NY Office of the Aging: 1-844-697-6321
Excellus BCBS Member Care Management: 1-800-860-2619 (TTY 1-800-662-1220) weekdays, 8 a.m. to 4:30 p.m.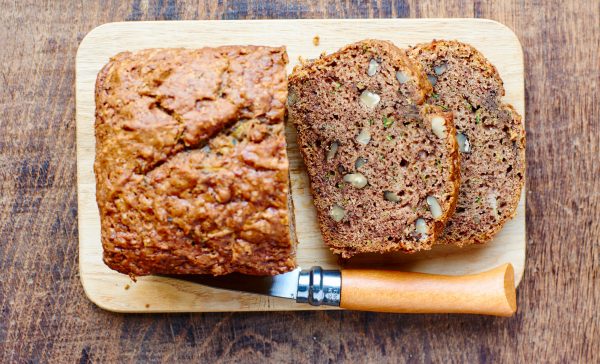 | | |
| --- | --- |
| | |
Preheat oven to 475 degrees. Spray loaf pan with olive oil spray or wipe with oil, sprinkle with flour to coat, and set aside. In a large bowl, stir oats, flour, baking soda, and cinnamon together.

Add applesauce, water, honey, and oil. Stir until well combined, then pour into prepared pan. Smooth top of batter so that it's even. If desired, sprinkle salt and sugar on top.

Bake for 30 to 35 minutes, checking at 30 minutes to see if it is done. (It will be browned on top, but not burned, and moist in the middle).
Serves eight. A serving is 1 slice. Each serving contains about 237 calories, 4 g fat (0.6 g saturated fat, 0 g trans fat), 0 mg cholesterol, 192 mg sodium, 43 g carbohydrates, 5 g sugar, 4 g fiber, and 7 g protein.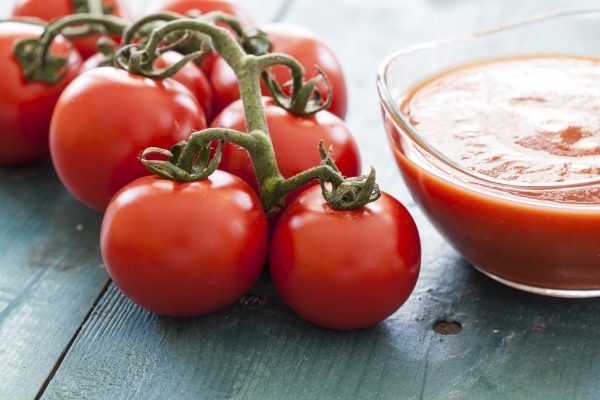 | | |
| --- | --- |
| | |
Place all ingredients except Italian seasoning into a medium-sized pot on the stove. Heat on medium high, whisking until tomato paste is dissolved.

Bring to a boil, reduce heat to medium low. Cover, and then simmer. After about 10 minutes of simmering, stir, and then check again after 15 minutes, stir, and reduce heat to low.

After 20 minutes, stir, and check again. If the rice is cooked, remove from heat and fluff with a fork. If it is not cooked, cover and cook for five more minutes. After 25 minutes, stir and check again. If it is still not done, let it cook for five more minutes, and by 30 minutes, it should be done, with almost all the water absorbed into the rice. Remove from heat and fluff with a fork. Sprinkle with Italian seasoning and serve.
Makes 8 servings. A serving is ½ cup. Each serving provides about 92 calories, 0.5 g fat (0 g saturated fat, 0 g trans fat), 0 mg cholesterol, 77 mg sodium, 19.5 g carbohydrates, 1 g sugar, 1 g fiber, and 2 g protein.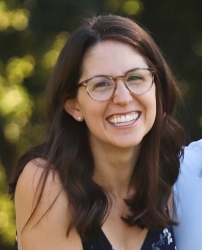 Latest posts by Erika Gruszewski
(see all)