I had a reunion of sorts with some old friends from high school. Once we adjusted to seeing each other as "seasoned" adults, we caught up on the past 30 plus years since graduation.  We chatted about the highlights: families, careers, travel, and memories from high school.  As we settled in, our conversation turned toward our current stage of life: retirement, grandchildren and aging parents.
Since my parents passed away fairly young, I haven't dealt with the caregiving challenges and issues that impact many older adults.  As I listened to the conversations, I was amazed that every person talked about a parent who had fallen and the tremendous impact it had on their family.
The Leading Cause of Injury Among Older Adults
I shouldn't have been so surprised. In upstate New York, more than 1 in 4 adults over age 65 reporting falling at least once, according to research from Excellus BlueCross BlueShield.
Even more eye opening was to hear that my friends' parents had been hurt or had to enter a nursing home because of the fall. Unfortunately, this is quite common.  In fact, research shows that 60 percent of seniors in New York state who were hospitalized for a fall ended up in a nursing home.
Taking Steps to Avoid Falls
But falling doesn't have to be an accepted part of the aging process. There are simple things you can do to help reduce the risk of a fall and promote independent and active lifestyles among older adults.
One friend actively involved in the care of her aging father shared her strategies to help him avoid a fall. She installed grab bars in his shower and removed throw rugs to help him avoid slipping and falling.  She routinely de-clutters his home to reduce his risk of tripping.  It helps that she's a nurse, and assists her dad in managing his medications. There are certain medications, such as sedatives or some over the counter drugs, which can affect balance.
Since I'm not getting any younger, I'm taking note.  Thankfully, I've always been active.  In the past few years, I've become a big fan of yoga, which has helped me improve my flexibility and balance.  Exercise is a good investment because physical fitness can help prevent the incidence of falls and minimize potential injury.  I don't want to be a statistic (not a bad one, anyway), so added to my long-term to do list is: continue to stay active and clean up the mess in my house.
To learn more about preventing falls, talk with your doctor or visit ExcellusBCBS.com. You might want to explore local falls prevention classes to help the older adult in your life stay healthy.  Here are two organizations that offer classes in upstate New York:
Building Better Balance (Broome County)
Note: Classes may be on hold or held virtually due to the pandemic.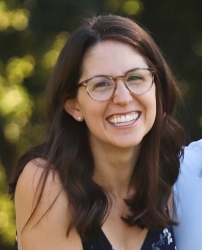 Latest posts by Erika Gruszewski
(see all)