For many years, Ann Himmler of Monroe County, was required to get a flu shot every year because she was a Hospice volunteer. "I was 100 percent on board with the requirement," said Ann, "because in addition to the patients I would be spending volunteer time with, my family had also been providing care to a senior parent with compromised health issues who lived in our home."
Ann knew that older adults and people with certain medical conditions, including a weakened immune system, are among those who are at high risk of serious complications from the flu. "It was important that our entire family receive the flu shot as well, not only to protect ourselves from getting sick, but also reduce the risk of transmitting the flu to our relative who depended on us for their care," said Ann.
How Dangerous A Virus Can Be
The COVID-19 pandemic has raised awareness of how dangerous a virus can be and how important it is to have an effective vaccine. "In 2019, the U.S. Centers for Disease Control and Prevention estimates between 39 million and 56 million people got sick with the flu and between 24,000 and 62,000 people died of flu complications," said Dr. Stephen Cohen, Excellus BlueCross BlueShield senior vice president and corporate medical director.
For the very young, the very old, women who are pregnant, and individuals with compromised immune systems including many patients on chemotherapy, catching the flu can place them at high risk for serious complications, including death. "Fortunately, we have a flu vaccine in hand for this year's strains that can provide a level of immunity or reduce the severity if you do get sick," said Dr. Cohen.
Don't Wait to Get a Flu Shot
The flu vaccine is now available at most major pharmacies, many physician practices, and other sites in our community. With rare exceptions, the CDC recommends it for everyone ages 6 months and older. Most health insurance plans cover the flu vaccine in full, and you usually don't need an appointment to receive it at a pharmacy.
"The flu season will last until May, but it is important to get vaccinated sooner than later to help establish a level of immunity in our community," said Dr. Cohen. "It takes about two weeks for the vaccine to provide protection."
Older adults should consult with their health care provider to see if they recommend the high-dose flu vaccine that is approved for people ages 65 years and older. A study published in the New England Journal of Medicine indicated that the high-dose vaccine was 24-percent more effective in preventing flu in adults 65 years and older relative to a standard-dose vaccine.
Keeping Our Community Healthy
Because of COVID-19, it's even more important to do everything that you can to keep yourself and your family healthy this flu season. "That's why even though it's not required for me now, I will be in line for a flu shot again this year," Ann said.
To view or download an educational flu poster, visit ExcellusBCBS.com.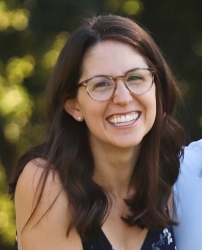 Latest posts by Erika Gruszewski
(see all)