I had a rash that would not go away. It didn't cover a large area, but it was irritating. Waiting it out was not helping, so I started looking for information on the internet. All signs pointed to shingles! I ran off to urgent care, and the doctor confirmed I was correct.
I had thought shingles was something that happened to older adults. Indeed, half of all shingles cases happen to those 60 or older, according to the National Institutes of Health (NIH).  I had turned 40 just a week prior to this happening (so this did not stop me from grumbling about getting older!). But anyone who has ever had chickenpox can get the virus, no matter when they had it or how old they are now.
The shingles infection is caused by the same virus that causes chickenpox (varicella zoster). I had chickenpox when I was 6 years old. My whole first-grade class passed it around that year. The virus stayed in my system and resurfaced as shingles all these years later.
What are the symptoms?
My rash was on the side of my body, which is the most common area for a shingles outbreak. In some cases, it can break out on your face or in your eye, which can be very painful. (Quick tip, nothing good comes from looking at images of other people's medical conditions!)
I was lucky that my symptoms were not severe. I just experienced some itching and general discomfort for about two weeks. As long as the area was covered with a large bandage I could manage. But, it took nearly all my will-power not to scratch!
In more intense cases, you could experience nerve pain—called post-herpetic neuralgia (PHN)—that can last well after the other symptoms disappear.
Is it contagious?
That was my first question to the doctor. I certainly did not want this to spread in my family. Answer: You cannot spread shingles, but someone could catch chickenpox if they come in direct contact with open blisters.
I made sure to keep the rash covered as much as possible and washed my hands frequently. I felt good that both my kids have already had the chickenpox vaccine. This was before the holidays, so it was not a struggle to keep away from those at risk including older adults, folks who are ill or have a weak immune system, and babies too young to be vaccinated.
Why me?
In my case, the likely trigger for shingles was stress. Stress weakens your immune system and makes you more likely to catch a virus like shingles. It was easier said than done to avoid stress during the busiest time of year, from my full-time job to my children's school and activities. I tried my best to find a way to calm my mind and body. I started taking a yoga class again and tried to stick to a regular sleep schedule.
You have shingles. Now What?
See your doctor as soon as you can. He or she may prescribe an antiviral medication, which can shorten the length and/or severity of the infection. Antiviral medications are most helpful when taken as soon as possible after the rash appears, according to the Centers for Disease Control and Prevention.
By the time I saw a doctor, his only advice was to give it time to heal.
Some ideas to help you feel better if you have shingles from the National Institutes of Health include:
Wear loose-fitting clothing. Some find it uncomfortable when clothing rub the affected area.
Eat balanced meals.
Rest! Give your body time to recuperate.
Get protected!
As of October 2017, the Advisory Committee on Immunization Practices (ACIP) recommends Shingrix®, a new vaccine to prevent shingles and the symptoms it may cause.
What should you know? The vaccine is:
For healthy adults ages 50 and older.
Administered in two doses, with the second dose given between 8 weeks and 6 months after the first.
Effective! If you are in your 50s or 60s, it has been shown to be more than 90 percent effective.  
Long-lasting. The vaccine kept its effectiveness during a 4-year study.
Does not contain a live virus.
Recommended over the other shingles vaccine, called Zostavax.® (If you have already gotten Zostavax®, you are also encouraged to get Shingrix®.)
Another layer of protection. If you've already had shingles, the shot may prevent it from coming back.
If interested, talk to your doctor or pharmacist about the vaccine.
Are there side effects of the vaccine?
Temporary irritations like soreness in the arm, redness, and swelling are typical.
Form the New York Times: "It's no contest: The hazards of shingles and its complications dwarf any problems yet reported with Shingrix".
If you're considering the shingles vaccine, you may want to call your insurer and ask about coverage for your specific plan.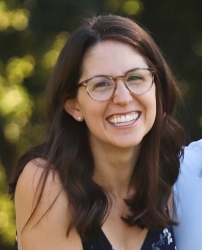 Latest posts by Erika Gruszewski
(see all)