With the Boilermaker 15K presented by Excellus BlueCross BlueShield just around the corner, we interviewed two first-time runners to get their perspectives on training, motivation, and rising to the challenge of participating in this annual iconic race.
Why Boilermaker?
For many, the Utica Boilermaker 15K Road Race is considered a bucket-list race. Runners come from around the world to participate in what is often referred to as one of the nation's best 15K races. The 9.3-mile course takes runners down Utica's historic Parkway and through the hills of Roscoe Conkling Park where runners enjoy beautiful views of the city atop the hills of Valley View Golf Course.
The course passes through several Utica neighborhoods and extends to the suburbs of Yorkville and New Hartford where runners experience the unique personality of each of these areas as crowds line the streets. Live bands, music, and entertainment can be found all along the route. Runners finish out the final leg of the race in the West end of Utica as they head toward the iconic finish line arch just outside of the FX Matt Brewery where they are welcomed to the post-race party, one of the best celebrations around.
Since its inception in 1978, the Boilermaker Road Race has invited runners of all skill levels, from beginners to professionals, to participate. And for many, it serves as goal to get active or keep up their exercise routine.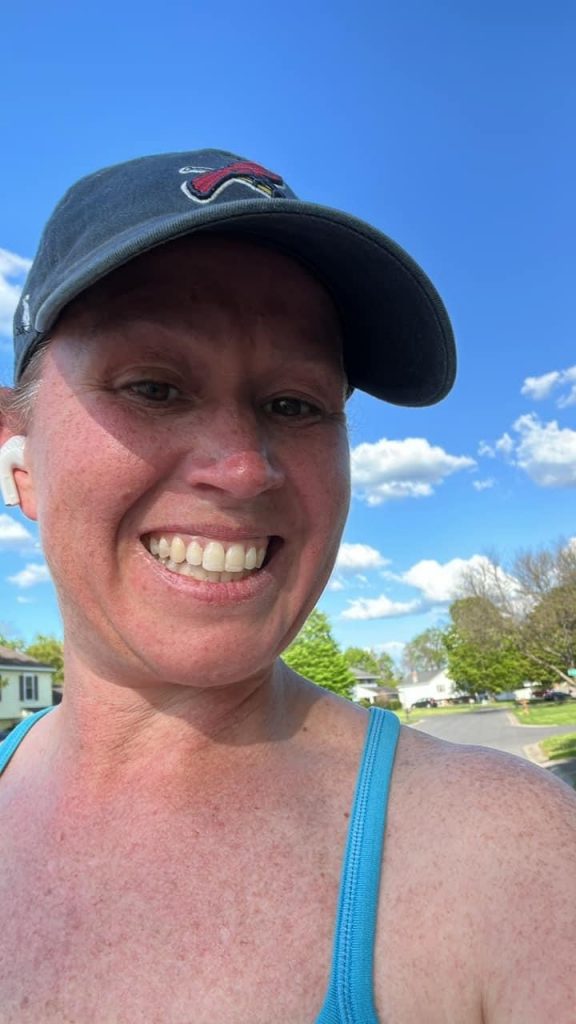 Making the commitment
Heather Bentley, Excellus BCBS case manager and Jessica Gann, Excellus BCBS product implementation specialist, signed up for their first Boilermaker 15K this year. "I am a Utica area native and have always wanted to run the boilermaker. I had cheered on my father in-Law for multiple years and always enjoyed the excitement around it," says Heather.
Setting goals can be a great way to focus your efforts and gauge your progress. "I have always wanted to run the boilermaker, but never took the opportunity," explains Jessica. "This year I had it in my mind that I am going to achieve that goal."
Both Heather and Jessica have experience running various distances up to half marathons. Jessica notes, "In 2017, I ran a 5K, 10K, and a half marathon while living in Hawaii. I have not run much since then, so I'll be starting over."
Putting in the work
As with any race, proper training is key. "To prepare for the race I have been trying to run 3 times a week," shares Heather. "I signed up for some 5K races to keep myself from procrastinating in my training." Starting off slow and establishing consistency in your training, are good first steps. "I started off working on running 3 miles consistently and then added miles as the weeks went on," says Jessica.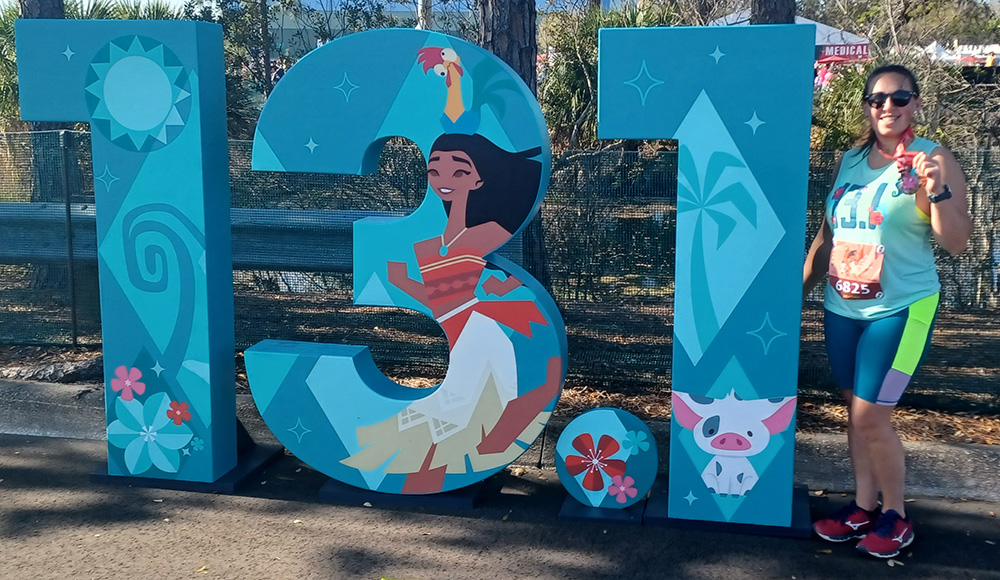 Preparing for a race, doesn't come without challenges. "I did have a little set back from a slight strain to my right Achilles tendon," explains Jessica. And Heather shares that she often struggles with some hip pain at longer distances. "I focus on stretching to help with that," she explains.
Stretching is recommended both before and after running to help ward off injury. Mike Smith, certified USAT running coach and co-facilitator of Excellus BCBS's Boilermaker Virtual Coaching Sessions for the organization's employees, recommends dynamic stretches pre-workout and static stretches post-workout. He also recommends strength training or cross training to protect from injury. He notes the importance of working at a lower intensity for 80% of your workouts and reserving high or moderate intensity training for a maximum of 20% of your workouts. Mike encourages all runners to build recovery days into their training plans.
Staying motivated
Training for a race of this distance can take a long time, especially if you are starting from scratch. Many training plans are designed to be 16 weeks long, so motivation is vital. "Staying motivated is definitely a challenge for me," explains Jessica. "I do have a very supportive team, my boyfriend – who runs with me and my daughters. I want to prove to my daughters that they can do anything that they put their minds to." Having a training partner and accountability can be great motivators.
Heather maintains her motivation by signing up for races leading up to the Boilermaker. This can be a great way to gain race-day experience and test out clothing, shoes, and nutrition for the longer race ahead.
Challenges and rewards
One of the biggest challenges Heather and Jessica are preparing for are the hills along the Boilermaker course, particularly the large hill from miles 3 to 4. "I like to run the roads around my house, they have lots of hills to prepare for the boilermaker course," says Heather.
Along with challenge, comes a great reward. "I am most looking forward to running with all the cheering! It's so energizing," shares Heather. "Seeing all of the supporters on route and crossing that finish line is what I'm looking forward to most," says Jessica.
When asked what piece of advice they would give other runners thinking about running this race, a common theme emerged. "Start preparing earlier than you think you should," advises Jessica. "Sign up to do it at least once, but don't procrastinate on your training!" says Heather.
Excellus BCBS is looking forward to cheering on Heather, Jessica and all of the runners at the Boilermaker Road Race on July 9. Visit the Boilermaker website for more information about the race and all the events happening during Boilermaker weekend.