Letchworth State Park lends its beauty to the Rochester area, and if you've ever been there you know just how breathtaking the "Grand Canyon of the East" can be.
The Story:
My aunt, who lives about 10 minutes from Letchworth, almost always took me to the state park when I visited. When we did go, we made a day of it, which included some sight-seeing, a mini-historical tour, a picnic lunch, and of course the daunting 1,000 step trail that we took to earn our lunch.
(To be honest, I'm not sure if the trail I'm about to describe is exactly 1,000 steps, but it sure did feel like that when I was growing up!)
This slideshow requires JavaScript.
Why You Should Go
The rugged hiking trails, beautiful waterfalls, and an annual arts and crafts festival are part of a beautiful state park that's in our own backyard. You can also embark on guided walking tours, white water rafting trips and take a hot air balloon ride over the park.
The park even won a USA TODAY Readers' Choice Award for Best State Park in the U.S.
The Trail
We almost always started our trip to the Upper Falls near the Glen Iris Inn, mostly because there's more parking around there and it was a good point to start for beginning hikers. From there, we hiked along the Gorge Trail leading up to the best viewing point for the Middle Falls, and after that is where you start to get your cardio. I remember being glad I brought my toughest sneakers because after the Middle Falls, the elevation got higher, and so did my heart rate.
There were a lot of stairs leading to the Upper Falls, and by making the train trestle our end point, we had a clear goal to the top! As 14-year-old me breathed heavily, my aunt and I would trek, talk, and have a good time while seeing some incredible sights. After we reached the top, we carefully walked down the road leading back to the Glen Iris, and ate our packed victory lunch.
Important Note!
Part of this trail – from Middle Falls to Upper Falls – is currently closed for the rest of 2017. But you can still access Park Road and Middle Falls. Click HERE for more details.
THE DETAILS
Location: 1 Letchworth State Park, Castile, NY 14427
Hours: Open year round
Entrance Cost: $10 per vehicle , Non-Profit Buses $35, Commercial Buses $75 (Collected: 5/7 – 5/27: 9 am – 5 pm, weekends only, 5/28 – 10/16: 9 am – 5 pm, daily)
For more: Visit https://parks.ny.gov/parks/79/details.aspx
Last Thoughts
This summer, I hope to take on Letchworth again, but this time hiking all the way from the Lower Falls right to the top at Upper Falls, as shown in the trail map above, which is nearly 2 miles.  If you're even more of a hiking enthusiast, here is a full trail map of all of the different routes you can take.
Happy hiking!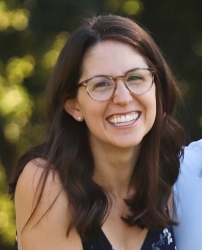 Latest posts by Erika Gruszewski
(see all)