Two undeniable blessings of living in the Mohawk Valley are its beautiful summer months and its wealth of opportunities for outdoor adventure. People who know me have heard me talk about the stress-relieving properties and other health benefits of being outdoors and in nature. Now I have some recommendations for where you can go to reap those benefits for a stronger mind and healthier body!
Mohawk Valley Gems
The Mohawk Valley region sits between the resplendent Catskill Mountains and the largest of all state parks in New York, the Adirondack State Park. At 6.1 million acres, the Adirondacks abound with year-round opportunities for just about every outdoor activity from kayaking and mountaineering to ice fishing and snowmobiling.
The same can be said for the Catskills, the second largest state park at 700,000 acres. It, too, is rich with possibilities such as scenic drives, hiking, fly fishing and camping. With these formidable neighbors, collectively known as the New York State Forest Preserve, it should come as no surprise that the Mohawk Valley also boasts its own plentiful and varied selection of excursion-worthy destinations.
Here are a few of my favorites:
I've only scratched the surface of opportunities for outdoor fun and adventure the Mohawk Valley has to offer. I encourage you to get out and explore one or more of the places I have listed, or ask friends and family, and search the internet for other recommendations. The great outdoors is a natural stress reducer and always a healthy choice. You're never wrong when you step outside.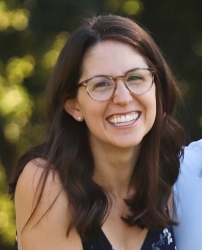 Latest posts by Erika Gruszewski
(see all)