How many times have you used the I-390 to get to work? It seems like nothing but mileage markers and exit signs.
When driving on I-390, most folks are only concerned with getting from point A to point B. But if you look closely, you'll see that this route is surrounded by fun and unique destinations for the whole family.
Exit 27: Braddock Bay State Park, Greece
Just off the northern tip of I-390, this expansive park and wildlife management area is home to many species of birds and ducks. On top of the hiking and fishing opportunities, you get a great view of Lake Ontario.
Exit 10: Vintage Drive-In, Avon
Located just 1.4 miles from the expressway, this old-school movie venue features four screens and can hold about 500 cars. It's the closest drive-in to Rochester, and since it plays double features, you get two movies for the price of one!
Exit 9: Minnehan's Fun Center, Lakeville
If you're looking for a fun spot for the family, Minnehan's has you covered. Featuring three go-kart tracks, miniature golf, outdoor laser tag, a video arcade, batting cages and more, this is a great place for adults and kids to let loose. Not to mention, they have a full restaurant and irresistible ice cream menu.
Exit 8: Main Street, Geneseo
Anchored by the SUNY college that bears its name, Geneseo is home to one of the nicest small-town Main streets in the area. If you're hungry, you can stop in to University Hots for a garbage plate, or Mama Mia's for a huge slice of pizza. Shops, restaurants, a movie theater and more complete the scenery. Just make sure you don't hit the street's famous "Bear Fountain" when you drive by!
Exit 7: Letchworth State Park, Mount Morris
The "Grand Canyon of the East" is just an eight-minute drive from I-390. You'll need to drive a bit farther through the park to see its three mighty waterfalls, but trust me—the view is worth it. While you're there, check out the 1,000 step trail.
Exit 5: Castle on the Hill, Dansville
The mysterious structure has been abandoned since 1971. Sometimes referred to as "Jackson Sanatorium," it was once operated by hydropathist Dr. Caleb Jackson, and then later by fitness enthusiast Bernarr McFadden. You can get a pretty good view of it driving through Dansville, but don't try to beat the "no trespass" signs that surround it.
Exit 4: Stony Brook State Park, Dansville
Just two miles from the expressway, Stony Brook features three hiking trails and three waterfalls along the park's gorge. If you're a serious hiker, the number of stairs along some of the trails make them difficult. Trying to beat the heat? The park has a stream-fed swimming pool to cool you off. It's a great picnic spot too!
Exit 2: Grimes Glen Park, Naples
About 11 miles northeast of the expressway, Grimes Glen is another one of the beautiful parks hiding in the foothills. After parking in the Village of Naples, a half-mile hike will take you to two waterfalls that you don't want to miss. Beware: locals warn that you're probably going to get wet!
Exit 1: Caboose Motel, Avoca
Looking for a place to stay the night? How about a caboose? This motel features five caboose cars that have been turned into family sized rooms. They also have regular rooms and RV hookup sites, if you're not into the whole train thing.
Bonus: Corning Museum of Glass
If you're willing to drive an extra 30 minutes past the end of I-390 in Avoca, this museum is sure to make the extra miles worth it. It offers an expansive gallery, glass making demonstrations, and you can even make your own glass!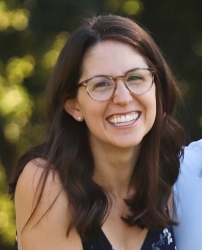 Latest posts by Erika Gruszewski
(see all)