THE WORLD OF GLASS
When I mentioned to others I was headed to The Corning Museum of Glass, I heard a lot of, "Oh yeah, I was there in elementary school, but have not been back since." On a recent trip to the museum, I learned that it was well worth a return visit.
DON'T MISS
We loved the interactive demonstrations. There is something satisfying about observing the creation of glass artwork, and then watching it be smashed to smithereens!
You'd be surprised by the intricate torch work needed to bring a small glass bear to life. The longer shows allowed us to see a piece being made from start to finish, and to see all the intricate handiwork that goes into this craft. Questions were encouraged, and my children always have a lot of questions.
TRY IT YOURSELF
We signed my kids up for a glass blowing class. You don't usually get a chance to try something you just learned about! The teacher was patient and kind, and engaged them in the process. And now they have something at home to remind them of the trip.
Quick tip: If you have more than one day in Corning, make your own glass on day one. Your piece will need to slowly cool overnight (this is called annealing). Or they can ship your creation home for an extra fee.
MY BIG SURPRISE
My kids usually have little patience for traditional art galleries. But I was pleasantly surprised by how engaged they were at this museum.
The piece that sparked the most interest was "It's Raining Knives." Even without reading the sign, the symbolism came through.
WHAT TO SEE
We ended the visit with the Tiffany's Glass Mosaics exhibit that just opened. The museum boasts that it has "the world's best collection of art and historical glass" and they do not exaggerate. The exhibits were top-notch.
There are also galleries that resemble a science museum, explaining the history of glass that dates back centuries and its applications to modern day life. It is called the innovation center for a reason, illustrating how glass has changed our lives with inventions that have helped us for centuries (cookware and windows) and new ones that have changed our way of life (electronic screens, telescopes, and fiberglass).
THE GREATEST CATASTROPHE
The museum itself could be considered a work of art and has quite the history. Large, light-filled spaces swoop around the different levels. Since it opened in 1951, galleries have expanded multiple times so that it now has 50,000 objects on display. It is a resilient space as well, having weathered a devastating flood in 1972 that was called "possibly the greatest single catastrophe borne by an American museum" to become one of New York's cultural showpieces.
BEYOND THE MUSEUM
We had the great opportunity to visit over Memorial Day Weekend and experience GlassFest. It takes place in Corning's Gaffer district (A gaffer is another name for glassblower). There were outside glass making demonstrations, concerts, kids activities, and a street craft fair with some unique items. I liked it all; my kids especially liked the snow cones.
We even got an added bonus a week later in our hometown! The museum has a floating barge that will be offering glass blowing demonstrations in several towns this summer. Look for it in Seneca Falls (July 7-9) and Syracuse (Sept. 24-28)!
THE DETAILS
Website:
http://www.cmog.org
Hours of Operation:
9 am – 8 pm, May 26 – September 4, 2017
9 am – 5 pm, September 5, 2017 – May 24, 2018
Admission: Adults are $19.50, Kids 17 and under are Free
(Admission is good for 2 consecutive days)
Additional Charges for Make Your Own Glass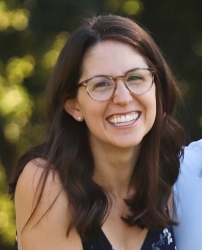 Latest posts by Erika Gruszewski
(see all)