I can't stand the heat. I'll take brushing snow off my car over 90+ degree weather any day.
I disliked the heat even more as a child, partially because I had some health issues that were affected by the heat. For families with heat-related health issues, or who simply can't stand the high temps or rainy summer days, it can be difficult to find things to do during a season that's designed for outdoor activity.
Can't stand the heat? Get out of the kitchen … and find something fun to do! Check out these indoor activities during the dog days of summer!
Movie Days
Movie theaters are notoriously cold. Forget your sweatshirt, and you may find yourself shivering in the middle of July. Take the whole family out for less than $10 this summer by taking advantage of $1 movie days. Various movie theaters show family films throughout the summer, allowing your family to have fun at the movies without breaking the bank. Regal Cinemas is one of many theaters offering $1 movie days this year.
Museums
Looking for something more interactive and, dare I say, more educational for you and the kiddos? Museums throughout Upstate NY are hosting family-themed events all summer, and are a great alternative to getting your sunburn on.
Expand your kids' minds at a variety of museums, including The Strong museum, Rochester Museum & Science Center, Milton J. Rubenstein Museum of Science & Technology (MOST) and the Utica Children's Museum during hot, or even rainy days. Don't stop there, either. Upstate NY is full of great museums fit for the family. You may enjoy this post by our blogger, who took her kids to the Corning Museum of Glass.
Indoor Sport Facilities
Sports complexes seem to be more common than ever. Some sport facilities offer indoor sport leagues for kids, and may offer free-time for pick-up games. Stay active, yet stay somewhat cool by staying out of the sun. Indoor spots, such as Sky Zone Trampoline Park and Glow Golf, are other great alternatives that keep the family active while indoors.
Bowling Alleys
Since we're talking about keeping families active, why not bowl? Some lanes offer "kids bowl free" opportunities and bumper bowling (no more gutterballs!).
Antique Malls
They aren't for everyone, but they can make for great scenery and an excuse to take a leisurely walk. They're also full of things that your kids have probably never seen before!
Telephones that hung on walls? You mean the whole family shared one phone? Movies you had to rewind? What does that mean?
It can be fun to explain to kids about these ancient relics. You may even find things that need to be explained to YOU as well!
Retail Malls
No, you don't have to drag the little ones on a shopping spree. But a lot of malls offer family fun throughout the summer, including outings at Dave & Busters, bounce houses, carousel rides or go-kart racing. Check with your favorite local mall for details.
Conservatories
Much like museums, conservatories can be a very relaxing yet educational way to spend the day indoors. Take a tropical escape with your kids, and you may even make a new animal friend!  Read about our blogger's experience visiting the Lamberton Conservatory in Rochester.
Libraries
Last but not least, your local library may serve as a treasure trove of summer (indoor) fun! You may be surprised by some of the events offered by the libraries, including small acoustic concerts, STEM activities, improv theatre, book signings and more.  Don't forget the books! Why not sign your kid up for your local library's summer reading program? You'll have an excuse to stop at the library whenever possible!
Indoor activities may not be what you think of when "summer" comes to mind. But they can be a nice break from the heat, or rainy summer weather, and can be a life saver to those who have medical conditions that are affected by the heat.
Did we miss a favorite indoor summer activity of yours? Let us know in the comments section below!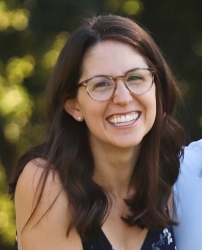 Latest posts by Erika Gruszewski
(see all)