As a born and raised Western New Yorker, I fully understand that snow and wintry weather can live anywhere from October to April and everywhere in between. And by the end of March (or February, or January…) it starts to get old. That's why the Lamberton Conservatory is my favorite hidden gem in Rochester.
This slideshow requires JavaScript.
A little nature goes a long way – all year long.
Located on Reservoir Avenue in Highland Park in Rochester, the Lamberton Conservatory is open year round. My favorite times to visit are winter and early spring, when colorful plant life is the perfect escape from the white and cold and gray.
When you enter, you'll be greeted by coat hooks, a small counter shop, and a fish tank filled with anything from plecostomus to baby turtles. Hang up your coats, because the next door will take you on a warm journey through greenhouses heated to sustain flora from warmer climates.
Follow the brick path through tropical and desert lands. You'll see red flowers, green cacti, and hanging moss. Breathing in the warm air and seeing plants of blue and purple and every other color is sometimes exactly what I need to soften the edge of winter. There's even a coffee plant, if you've ever wondered what your java looks like in its natural habitat.
Beyond the plants
The Conservatory is one of my two-year-old's favorite places, though I suspect his reasons are different from mine. If we go anywhere near Highland Park, he asks to see the "turtles and birdies." Two ponds within the greenhouses are home to piles of turtles. While I'm guessing a "pile" is not the technical term for a group of turtles, visit the pond in the tropical room and you'll see what I mean. My wild child son, whose constant energy never ceases to amaze me, will happily sit quietly and watch the turtles.
The "birdies" are a handful of quail who may cross your path at any point before entering the desert room, which my son has renamed the "Hop on Pop" room. It makes sense if the only other place you've seen a cactus is a Dr. Seuss book.
And if those aren't enough reasons to visit, there's also a tortoise named Chuck Norris. I've never seen him do martial arts, but word on the street is he's the strongest shelled citizen around. His need to prove his strength made it necessary to separate him from the rest of the tortoise settlement of Shellville. I'm not making this up.
The Details:
So if you need an escape from a snowy or rainy or otherwise gray day, here's what you need to know before you stop by:
Location:
Lamberton Conservatory
Highland Park
180 Reservoir Ave
Rochester, NY 14620
Hours:
Open daily 10 a.m. – 4 p.m.
Cost:
Kids 5 and under are free
Kids 6-18 and seniors 62+ are charged $2
Adults 19 – 61 pay $3 for admission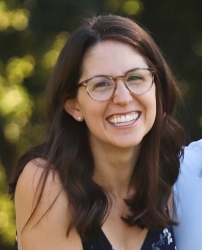 Latest posts by Erika Gruszewski
(see all)