Baby, it's hot outside. This summer, we've had so many heat waves that kids can barely play outdoors before they get hot and want to retreat to the AC. But how can they release the energy they build up indoors?  Head to a spray park!
As a Corning native, I remember countless heat wave days of packing up our sunscreen and snacks and heading to "The Fountain" in Centennial Park. If you grew up in the Corning/Elmira area, you probably have similar memories. The Fountain was a huge hotspot for kids in my small town.
The Fountain was basically a huge spout in the middle of a park that kids would play in during the summer. I can still remember the feeling of water pounding on my back and the squishy rubber under my feet. The Fountain provided a relatively clean, free, and fun way to cool off during the summer.
Little did I know that Corning was a little ahead of its time.  Spray parks, also known as splash pads, are popping up all over the country. A spray park is basically an area with a non-slip surface, and various nozzles and features that provide refreshing water in exciting ways.
Spray parks are a great place to take your kids. If my brother and I could spend hours under one water fountain, your kids are sure to avoid boredom in the captivating intricacy of modern spray parks. Here are some you can find in Rochester, Buffalo, Syracuse, and Binghamton.
Rochester
There are so many spray parks in Rochester; you can almost certainly get to one easily from wherever you live. From Chili to Webster to the city of Rochester, there's one in almost every pocket of Monroe County.  Most are free, and a couple even have fun themes your kids are sure to love, such as firetruck and pirate themes.
For an interactive map and exact locations of the spray parks check out this link from Rochester Kids Out and About.
This slideshow requires JavaScript.
Buffalo
If you're in the Buffalo region and suffering in this heat wave, you're in luck. There are accessible spray parks all over the Buffalo region. There are 10 in the city of Buffalo alone, and even more all over Western New York.
For info about all other splash pad locations in WNY, click this link from Fun for Kids Buffalo.
Syracuse, utica and Binghamton
Picking where to go to get your spray on is less complicated in Syracuse, Utica and Binghamton. In Syracuse, a popular destination is Camillus Park. The splash pad is pretty new, and is open until Labor Day. The great thing about this park is that if you do get bored of the spray park, there are so many other things to keep you busy at Camillus Park, like a playground and hiking trails.
If you are a Binghamton local looking for a place for the kids to cool off, look no further than Columbus Park.  The spray pad was installed in 2014 and is sure to be a refreshing place to visit.
There's also the splash pad at  Donovan Memorial Park in Chadwicks, which is outside of Utica.
So the next time your kids are roasting and you still want time outside, pack up some sunscreen and snacks and head to a spray park!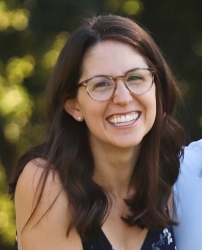 Latest posts by Erika Gruszewski
(see all)