Have you ever wondered whether the owls in Harry Potter could actually carry a Nimbus 2000? Or maybe you just want to see some birds of prey up close?
Why You Should Go
Wild Wings is a charming non-profit raptor rehabilitation center located about 20 minutes south of Rochester, NY. Nestled in Mendon Ponds Park, the facility is home to bald eagles, hawks, owls (big-and-super small), and other birds-of-prey who've been injured and rehabilitated and can't be released back into the wild.
Meet 'Barf'
They have a friendly, welcoming staff who are more than happy to give you the inside scoop on the different birds—'Barf' the Turkey Vulture, for instance, got his name because of a particularly unusual (and gross) defense mechanism.  The facility is totally family friendly (even the gift shop!) any time of year. During the spring and summer, they have beautiful gardens and in the colder months they offer hot cocoa to warm up your adventure.
What to do
There's a lot to see in a small space. Ask the trainers if they'll be taking any of the birds out for socialization or educational programs. The times we've gone, my kids have been lucky to see many of the animals out of their cages.
Don't Miss
You'll probably only spend 20 minutes or so exploring the facility (especially if you're with little ones), so be prepared to make a day of it in the surrounding Mendon Ponds Park. Pack some bird seed—but not for the Wild Wings birds (once you've seen a Bald Eagle's talons up close, you'll understand why). Right outside the bird sanctuary is the Bird Song Trail, where you can hand feed chickadees, nuthatches, and other tiny, wild birds. Just be careful of the squirrels. I had one run up my leg and into my kid's diaper bag to get at my bounty of bird seed.
The Details
Location: Mendon Ponds Park, 27 Pond Road, Honeoye Falls, NY 14472
Hours: Open year-round; Friday – Tuesday, 10 a.m. – 2 p.m. (If the weather is really bad they may put some of the birds inside.)
Suggested donation: Admission is Free, but they recommend a $5 per family donation
For more: Go to http://www.wildwingsinc.com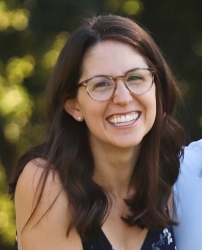 Latest posts by Erika Gruszewski
(see all)