This summer a group of us moms and our teens took a weekend trip to the Ausable Chasm in the Adirondacks.  After visiting the North Star Underground Railroad located on the same park grounds, we explored the Chasm. We were hoping to build leadership skills among our teens, and have fun!
The trip was a highlight of my summer and one that I will remember for years to come.  Since visiting I have been telling my friends and family members about this upstate New York treasure!
The Highlights
The Ausable Chasm is one of the oldest natural attractions in the United States. It's also known as the "Grand Canyon of the Adirondacks". The Chasm is a long, narrow sandstone gorge that stretches for two miles. In between the Chasm is the Ausable River that flows into Lake Champlain.
The trails and scenery are breathtaking. There is a rock that looks like an Elephants Head and stunning Rainbow Falls.
The Ausable Chasm offers many different adventures. Lace up your sneakers and enjoy a scenic walking tour of the Chasm. If you are feeling more adventurous, you can go rafting through the Chasm, which we did. Furthermore, if you are really daring, you can scale the Chasm. On the other hand, if you're looking to relax, you can take a tube ride down the river.
The Details
Location: 2144 Route 9, Ausable Chasm, N.Y. 12911
Hours: The park is open year-round, except for major holidays. During the summer, the park is open from 9:00 a.m. to 5:00 p.m. The rest of the year, the park closes at 4:00 p.m.
Accessibility: Tours of the chasm are not recommended for people who have difficulty walking or climbing stairs. Strollers are also not permitted in the chasm.
Pets: The park does not allow pets. The park does allow service animals in the Welcome Center, and on the Elephant's Head and Rainbow Falls trails.
Admission: Basic admission is $17.95 for adults and teens, $9.95 for children (age 5-12), and free for children under age 5. If you're a resident of Clinton, Essex or Franklin Counties, admission is $9.00. You can also purchase optional adventure packages for an additional fee.
To learn more about the Ausable Chasm, visit the website: http://ausablechasm.com/ or call (518) 834-7454.
Don't Miss
If you're looking to explore all that the Ausable Chasm has to offer, consider camping at the Chasm.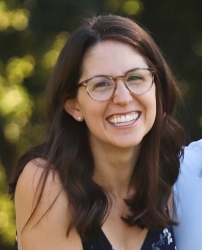 Latest posts by Erika Gruszewski
(see all)