(Photos courtesy of Sonnenberg Gardens)
My aunt and uncle recently visited from out of state, and I was deputized family tour director. We decided to make a day trip to Canandaigua which included the Sonnenberg Gardens & Mansion State Historic Park.
Videos and photos give you a sense of the sprawling 50-acre estate. In person, you can see why the Thompson family kept the name Sonnenberg, meaning "sunny hill" in German. I recommend 2 to 3 hours to visit.
Volunteers are Key
In 2006, the State of New York declared Sonnenberg a state park. However, the state does not fund daily operations. Therefore, the park relies on admission, donations, and 320+ volunteers who pitch in by driving visitors around, answering questions, and even tending rose bushes.
The knowledgeable, friendly folks we met added charm to the visit. The volunteer who drove us around the estate gave us lots of local stories and interesting information.
The Highlights
You can wander around on foot and listen to an audio tour available through your cell phone that provides an overview including:
History of the Estate: Sonnenberg was the summer estate of Frederick Thompson, a New York City banker, and Mary Clark Thompson, an area native and daughter of a New York governor. They both came from wealth and privilege, a fact that is certainly on display in their home. Yet they also gave back to the community by funding universities, museums, and scientific research.
Japanese Garden: Mary visited Kyoto, Japan in 1903. This inspired her to hire Japanese craftsmen to build her a garden complete with a Buddha statue and tea house.
Rose Garden:  In the original garden, only red, pink, and white roses grew. The garden was reconstructed in 1973 to resemble the original. Today, 2,500 rose bushes are in bloom.
Deer Park: Mary imported European fallow deer and created a special area for them to graze on the south lawn. We saw one up close while we were there!
Roman Bath: Although in ruin today, in 1914 water was pumped from Canandaigua Lake and was warmed for this heated pool.
Mansion: The 40-room Queen Anne style home has large windows and breezy porches. 19th-century furniture, clothes, and accessories give you a flavor of what the mansion may have looked like. You can wander around by yourself, poking through the rooms.
Statues: There are a number of statues throughout the park, including one of the Roman goddess Diana (she had her own temple on the grounds but the statue was relocated to another garden due to decay) and a statue of Pan in the rock garden.
The Details
Location: 151 Charlotte Street, Canandaigua, NY 14424
Hours: Open 9:30 a.m. – 4:30 p.m., 7 days a week May 1 through October 31.
Extended Summer Hours (Memorial Day-Labor Day): 9:30 a.m. – 5:30 p.m.
Accessibility: Wheelchair accessible with the exception of the 2nd floor of the mansion and some areas in the Rock Garden. A tram service may be available from the parking lot to the mansion and back.
Dog-friendly? The park does not allow pets, except service animals.
Admission: $14 for adults (discounts available), $2 for children ages 12 and under
For more info: Visit the Sonnenberg Gardens Website or call (585) 394-4922.
Don't Miss
Check the online calendar for lots of events throughout the year like an orchid show in the spring, moonlight concerts in the summer, haunted walks in the fall, and holiday decorations in the winter.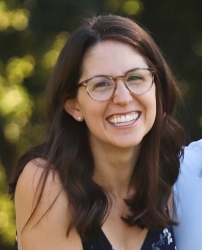 Latest posts by Erika Gruszewski
(see all)