Spending time in nature can enrich us physically, mentally, emotionally, and spiritually. That's the motto of the Audubon Community Nature Center (ACNC).  Looking for a new place to take in the great outdoors? Consider visiting this hidden gem in western New York's Southern Tier.
The Highlights
ACNC is in Jamestown, N.Y., about 60 miles south of Buffalo. Established in 1957, this nature preserve includes close to 600 acres of wetland and forest ecosystems which are home to a variety of native plants, animals, and insects.
Visitors can enjoy hiking on more than five miles of trails, which are easily navigable for people of all ages. Wander through a native tree arboretum and explore educational gardens. Audubon Community Nature Center's trails remain open throughout the COVID-19 pandemic. ACNC asks that visitors practice safe social distancing when they encounter others on the trails. The trails are made accessible to the public, free of charge, from dawn until dusk daily.
The Nature Center building, which houses the additional animals as well as interactive exhibits, is temporarily closed due to the COVID-19 outbreak. Many of ACNC's programs have been moved online or have been rescheduled. For more information visit www.auduboncnc.org .
The Details
Location: 1600 Riverside Road, Jamestown, New York 14701
Hours: Trails are accessible daily from dawn till dusk. For information on the hours of the Nature Center building (when open), click here.
Admission: Use of the trails is free year-round. For information on the admission to the Nature Center building (when open) click here.
For more info: Visit https://auduboncnc.org/ or call (716) 569-2345
Don't Miss
ACNC is home to 'Liberty' a non-releasable Bald Eagle, as well as a variety of other live animals that are cared for by Nature Center staff and volunteers. You can find Liberty in her enclosure near the Nature Center Building.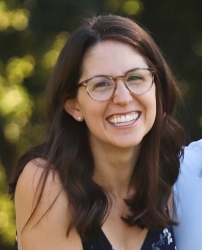 Latest posts by Erika Gruszewski
(see all)