Most of us could use a good laugh right now. Fortunately, now you can enjoy comedy virtually thanks to the National Comedy Center.
The National Comedy Center, located in Jamestown, New York, is the nation's official cultural institution and non-profit museum dedicated to presenting the vital story of comedy and preserving its heritage for future generations. Opened in August 2018, the in-person museum complex offers an unprecedented visitor experience using state-of-the-art technology, interactivity and personalization to create a true 21st Century museum environment. The museum was recently named the "Best New Museum in the Country" by USA Today, and named to Time magazine's "World's Greatest Places" in 2019.
Virtual Comedy
While the museum is temporarily closed as a COVID-19 precaution, you can now enjoy the comedy experience from the comfort of home. National Comedy Center Anywhere is a new online museum experience, featuring exclusive content directly from the interactive comedy exhibits.
Explore the story of comedy virtually with the artists themselves as your guides. National Comedy Center Anywhere has rare archival material never-before-seen outside of the Comedy Center Walls. The platform features a selection of free material with the option to upgrade to access more content from the museum.
The Details
Visitors can begin their National Comedy Center Anywhere experience now, by visiting ComedyCenter.org/Anywhere.
Location: 203 West Second Street, Jamestown, N.Y. 14701; (716) 484-2222
Hours: Temporarily closed to visitors. Typical hours are 10 a.m. to 5 p.m. Sunday through Friday, 10 a.m. – 8 p.m. on Saturday.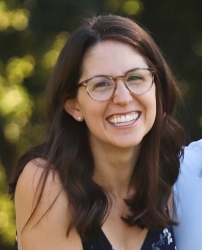 Latest posts by Erika Gruszewski
(see all)