No summer is complete for my family without a trip to 16th century Warwick, England; or the closest we can get at the Renaissance Festival in Sterling, NY.
Highlights
Step into the woods at the event, and everywhere you look there is magic.  Both performers and guests really get into character, so be prepared to yell "Huzzah!" and "God Save the Queen!" when cheers grow up from the crowd.
The many shows are not to be missed! You can download a full schedule ahead of time. There is music, comedy, theater, storytelling and even a "bawdy" performance at the mud pit. No special effects are used there, just mud and lots of it!
There is also a live joust where you can cheer on your favorite knight. My kids loved riding the horses after the event. The swordplay made an impact, too — my son recently told me, in all seriousness, that he wants to be a swordsman when he grows up.
Another must-see for my family is Don Juan and Miguel. They are a comedic act that my husband still loves after seeing them for 20 years.
Festival games are not for the faint of heart. My kids like tossing knives, shooting arrows, and visiting the dungeon museum! There are also people-powered rides powered by the stronger members of the staff.
If you appreciate fine artisans and their crafts, there is a lot to look at in the royal marketplace. You can see glass sculptures being made, browse through costumes, and purchase a wide variety of products from knick-knacks to jewelry and fine art.
And of course, you will need food and drink to sustain you for the day. My husband will eat a turkey leg, while my vegetarian daughter prefers the falafel. Luckily there are lots of options for everyone.
Prefer Pirates or Bagpipes?
Check out the themed weekends that are available. We appreciate the discounts on family weekend, bit if you prefer pirates, bagpipes, or a romantic weekend you might visit later in the summer.
The Details
Location: 15385 Farden Road, Sterling, NY
Hours: Saturdays & Sundays, July 7th – August 19th, 2018, 10:00 AM – 7:00 PM
Accessibility: The main paths are wheelchair accessible and handicapped accessible. Parking and restrooms are available.
Admission: $25.95 for adults (12 and up), $15.95 for children. Additional charges for games, rides and food.
For more info: www.sterlingfestival.com or 1-800-879-4446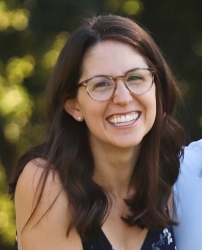 Latest posts by Erika Gruszewski
(see all)