What's the secret?
A "forest in the city," Washington Grove is a unique, oak-hickory forest. It's located on the eastern edge of Cobbs Hill Reservoir in Rochester, New York. The park is a grove of giant old trees that transports visitors into a quiet, secluded woodland. Here, it's easy to forget how close you are to the city.
Highlights
Washington Grove offers all the marvels of a forest in close proximity to other amenities of Cobbs Hill Park and the City of Rochester. It's a great place for hiking, jogging, cross-country skiing, bird watching, dog walking and observing local flora and fauna. In addition, as you wind your way through the many trails of the park, you experience firsthand our region's glacial topography and 200-year-old trees.
This slideshow requires JavaScript.
The Details
Designated as Washington Memorial Grove in 1932, the park features about 26 acres of a relatively undisturbed forest of oak and hickory trees.
Easy entrances:
East entrance – end of Nunda Blvd (14610)
West entrance – top of Reservoir Road in Cobbs Hill Park.
The park is maintained through a partnership with the City of Rochester and a citizen group, the Friends of Washington Grove. The group works to preserve the park's natural history by removing invasive plants and re-introducing native forest plants as part of the Washington Grove Restoration Project.
It's important to protect and preserve this hidden gem by obeying park rules, including:
Walk bikes through the park area
Keeps dogs on a leash
Stay on trails
Don't Miss
The water tanks near the northern edge of the grove – they feature beautiful local artwork!
Still exploring? Just a short drive away is Corbett's Glen Nature Park.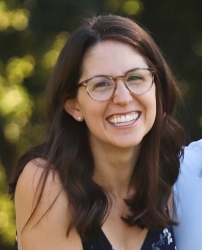 Latest posts by Erika Gruszewski
(see all)