Those of us who choose to live in upstate New York do so for a variety of reasons. For many of us, one of the biggest is because we love the region's four very distinct seasons, each with its own unique opportunities for outdoor fun and adventure.
Winter Traditions in the Mohawk Valley
Usually, at this time of year, there would be annual winter-themed festivals that would pull people out of the warm confines of their homes and into the crisp winter air, such as the Ice Harvest Festival in East Meredith and the Cooperstown Winter Carnival, both traditionally held in February.
Even though we can't do most, if not all, of those types of things right now, we still have plenty of options in the Mohawk Valley when it comes to getting outside and being active during the winter.
Here are a few of my favorites:
These, of course, are only a handful of the vast number of great locations to get out and explore, exercise or just relax and do a little sightseeing. If you're looking for more ideas and other places to go, check out the NYS Parks website here: https://parks.ny.gov/ and the Discover Upstate New York website here: https://www.discoverupstateny.com/. Now get out there!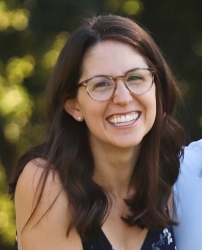 Latest posts by Erika Gruszewski
(see all)