Jen Montanye, from Chemung County, sure knows how to keep herself busy during a pandemic.  She recently visited Catskill Park in Upstate N.Y. and shares her experience with us!
I spent a weekend in Catskill Park fastpacking in October, it was beautiful.  Even driving there, we were surrounded by ponds and streams on both sides, there were wide open green fields and herds of deer grazing. It took less than two and a half hours to get there and once we got there the trails were endless.
The Highlights
The Catskill Park was established in 1885. There are 98 peaks that are over 3000 feet high and hundreds of acres of forest.  The trails twist and turn through abandoned woods, roads and even private property.  We saw the remains of old structures, several fireplaces (still standing) and an old stone porch overlooking a pond. 
This slideshow requires JavaScript.
Don't Miss
The park also has several Bivouac Areas where you can camp, first come first serve.  You park and then hike in and keep hiking until you find a tent site.  This is where we camped. It's quite rustic with no amenities but we did have a cozy fire.  There are also bear signs everywhere, warning of bear activity.  We actually had a bear in our campsite the first night we were there!
The Details
Location: The park spans land in Ulster, Greene, Delaware and Sullivan Counties
For hiking trail information and maps: visit the Catskills Visitor Center at 5096 NY-28, Mount Tremper, NY
For more info: com/Catskill-Park or call (845) 688-3369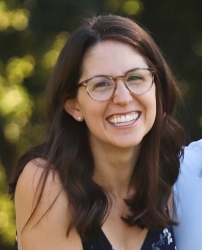 Latest posts by Erika Gruszewski
(see all)