Ever since I can remember, I have always been drawn to the water. Whether it be a pool, creek, lake or ocean… didn't matter. I just wanted to feel my toes in the sand and be one with the water. Now don't get me wrong, if I had to choose, I would be headed for the turquoise waters and white sandy beaches of Bora Bora, but, let's face it, I live in Central New York. Even getting close to the sand dunes of the Atlantic shore is well out of the realm of a day trip. However, about an hour north, I can find a close second, right down to the sand dunes; Southwick Beach State Park.
Southwick Beach: Then and Now
I remember going there from an early age. My family would leave our house early morning so we could get a choice spot under a tree. There at the edge of the beach was a picnic area complete with a picnic table and hibachi. The grounds keepers would still be raking the soft sand with their tractors (although they don't do that anymore). The distinct smell of the beach and sunscreen filled the air with the sound of the waves crashing on the shoreline. We would stay all day until the sun set. The sunsets there are still spectacular!
The Highlights: Waves, Floats and Sandcastles
The waves at Southwick Beach are the best! When my kids were younger, they knew Southwick as "the beach with the big waves." Back then (and now) one of our favorite things to do was jump the waves. Today my kids have Boogie Boards and we will ride them all day. Hours and hours of exhausting fun!
This slideshow requires JavaScript.
The waves can get powerful and sometimes the water has limited access or can be closed altogether. Rip tides can occur too (I did say this was a close second to the ocean!). Best to pay attention to the beach flags or call ahead. My kids do tend to get disappointed when we go and there are no waves, which can happen too. But now, unlike years past, you can also play catch, frisbee, Kan Jam or bring floats to relax on outside of the lifeguarded areas. And let's not forget sandcastles! Epic sandcastles have been built by many. There is also a newer playground and a campground for the more adventurous. Boredom will be had by no one!
Don't Miss: The Dunes
Waves or no waves, the beach stretches for miles in both directions with sand dunes all along. The sand dunes are protected so you are not allowed to walk on them but there are nature trails to explore within and endless amounts of beach to walk. The dunes and beach have gone through major transformations in the last few years as work has been done to help fix the erosion caused by recent flooding. The transformations also include a new bathhouse, store, and community fire pit.
So, if you are like me and crave to be "one with the water" and the ocean is just too far a trip for you, Southwick Beach is a close second just a short trip north. Surf's up!
The Details
Location: 8119 Southwicks Place, Henderson N.Y. 13650
Hours: 11 a.m. to 7 p.m. seasonally from May to October
Admission: Most state parks charge a vehicle fee to enter the park. Fees vary by season and location. For current information, check the Southwick Beach State Park website.
For more information: Southwick Beach State Park website or call (315) 846-5338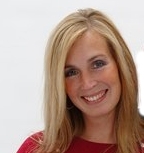 Colleen lives on Oneida Lake with husband, two children (son and daughter) and English bulldog, Penelope. She is an R.I.T. alumna and is currently the manager of the creative services department at Excellus BlueCross BlueShield. She enjoys traveling, camping, antiquing, snowmobiling and being on the water with her family and friends.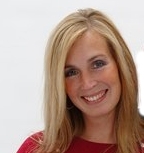 Latest posts by Colleen Garofalo (see all)