My mom laughed out loud when she got a call from her bank asking if she had purchased hand-crafted men's cowboy boots from a store in Texas. She was grateful the bank checked to see if the charge was legitimate. The account was frozen and she cut up her card and waited for the bank to send a new one.
New Medicare Cards
Similar to this instance, the Federal government is notifying people with Medicare about the new red, white and blue Medicare card they'll be receiving. They're giving advance notice so that you can take precautions to protect yourself against fraud.
Medicare is a Federal program for those over 65 years old, certain people with disabilities, and those with permanent kidney failure (end-stage renal disease). I work with Excellus BlueCross BlueShield Medicare members and I'm sharing this story to help inform you.
To help protect against identity theft, the card will have a new unique identifier. On the other hand, current cards use the Social Security number.
Protect Yourself From Scams
Unfortunately, scam artists may use this opportunity to try to steal personal information. Medicare will never call beneficiaries and ask for information like a Medicare number. Therefore, if someone asks for this personal information over-the-phone, hang up and call 1-800-Medicare (1-800-633-4227).
Also avoid sharing personal information by email or in person, unless you have given your permission in advance. Visit Medicare.gov/fraud for tips on protecting your identity.
And remember to destroy or shred the old card after the new card arrives. This will better protect your social security number.
If you are eligible for Medicare, or know someone who is, consider these tips:
Keep your address up-to-date. The card will be mailed to the name and address on file with Social Security. To update an address call 1-800-772-1213 (TTY 1-800-325-0778), from 7 a.m. to 7 p.m. Monday to Friday, or visit SSA.gov.
Be patient. It may take some time to mail the new cards. You may not receive the card at the same time as your friends and neighbors. If you do not receive a card by April 2019, call 1-800-Medicare (1-800-633-4227).
Keep your card safe. Many Medicare beneficiaries have additional coverage through private insurance companies. Not all plans require the Medicare card be shown at the doctor, hospital or pharmacy. So, if you don't need to carry your card, store it at home in a safe place.
To learn more visit:
https://www.medicare.gov/forms-help-and-resources/your-medicare-card.html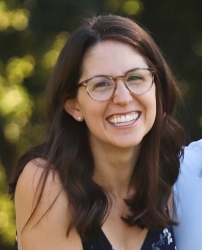 Latest posts by Erika Gruszewski
(see all)