You may not have given much thought to choosing a health insurance plan if you always obtained a plan from an employer. The benefits were there when you needed them.
But when your 65th birthday comes along, you'll probably need to pay more attention to your insurance. Why? You're now likely eligible for Medicare. You'll likely have to go and pick your own plan from a health insurance company. This can be especially daunting if you're retiring and need to protect your health and your budget.
Don't worry. My job is to explain Medicare in an easy-to-understand way. I'll let you in on what you need to know and how to go about choosing a plan.
First, let's understand the basics.
What is (Original) Medicare?
Medicare is health insurance from the federal government for US citizens and permanent residents who are at least 65 years old. Congrats! Through years of hard work, you've earned coverage.
Medicare is separate from both Medicaid (an income-based program) and Social Security.
Younger people with disabilities or people with end-stage renal disease may also be eligible for Medicare.
What are the Parts of Medicare?
Medicare has four parts:
Part A helps cover inpatient stays at hospitals or skilled nursing facilities, home health services, and hospice care.
Part B helps cover medically necessary doctor's visits, outpatient care, and some medical equipment and preventive services.
Part C plans, also known as Medicare Advantage, are approved by the federal government and run by private insurance companies. These plans provide all Part A and Part B benefits, but you may pay less for certain services. They may also include extra benefits and Part D prescription drug coverage.
Part D covers only prescription drugs. Private insurance companies offer Part D plans.
What does it cost?
Watch the following video to learn if you have to pay for Medicare Parts A and B:
What if I want more coverage?
Private insurance companies offer other types of plans with extra benefits and lower out-of-pocket costs. There is typically a monthly premium for these plans.
For example, you can purchase a Medicare Advantage Plan (Part C) which includes Part A, Part B, and Part D all in one plan. The private insurance company sets out-of-pocket amounts like deductibles, copayments, and coinsurance. These plans may also include extras like gym memberships, dental cleanings, and coverage for glasses and hearing aids.
These plans allow you to choose your doctor from a network. You should check with the insurance company to find out if your doctor is in their network.
You can also choose to purchase a Medicare Supplement plan (also known as Medigap). In this case, Medicare is your primary insurance and pays the majority of your costs. The Supplement plan will fill in the gaps, helping pay Part A and B deductibles, copayments, and coinsurance for things like hospital stays and doctor visits. These plans are regulated by your state, and benefits are the same regardless of which insurance company you choose. These plans do not include prescription drug coverage, but many companies also offer stand-alone Prescription Drug Plans (Part D plans).
With a Supplement plan you can visit any doctor's office or hospital in the country that is currently accepting Medicare patients.
Choosing Between Plans
You cannot have both a Medicare Advantage and Medicare Supplement plan at the same time. You pick one or the other.
| | |
| --- | --- |
| Why choose a Medicare Advantage plan? | Why choose a Medicare Supplement plan? |
| Lower monthly premiums, and the convenience of having all the coverage you need in one plan. | Little to no cost out of your pocket in the form of deductibles, copayments, and coinsurance. |
| Extra benefits like gym memberships and dental cleanings. | Choose a doctor nationwide. |
Watch the following video for Medicare Advantage enrollment periods:
In New York State, you can buy a Medicare Supplement plan at any time throughout the year.
When to Sign up for Medicare
If you're working past 65, ask your employer how Medicare works with the employer's coverage. This depends on the size of your company. For more, watch this video:
That's it!
I hope this helps! If you have any other questions, please feel free to review some of the resources created by myself and my colleagues at Excellus BlueCross BlueShield by going to ExcellusForMedicare.com.
Ok, one more thing
Looking for information about new Medicare cards? Click here to learn more.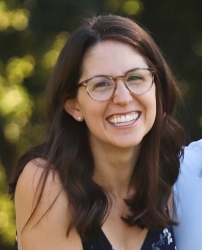 Latest posts by Erika Gruszewski
(see all)