Vegetables suffer from a bad reputation. "Ugh," you might think. "They taste terrible and they're too hard to cook."
It's no surprise that despite the health benefits of veggies, few people eat enough of them.
Most adults should eat at least two to three cups of vegetables daily. But barely one in 10 adults actually meets this guideline.
Why are vegetables important?
They're low in calories, packed with nutrients and may help reduce your risk of certain chronic diseases, including heart disease. Vegetables high in potassium – sweet potatoes, spinach, etc. – can help keep your blood pressure at healthy levels.
Vegetables are also full of fiber, which can help reduce blood cholesterol levels. They also fill you up so that you're less hungry for unhealthy stuff.
Here are nine tasty and easy ways to slip more vegetables into your day: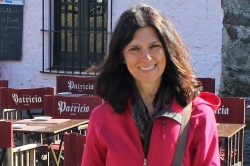 Pat lives in Oneida County with her husband. They enjoy traveling. She also enjoys cooking, physical activity, entertaining . . and any combination of the three things! Pat is a registered dietitian and wellbeing engagement consultant at Excellus BlueCross BlueShield. She absolutely loves the fact that her son - who used to complain about being deprived since he grew up with a dietitian mom - is now married to a vegetarian!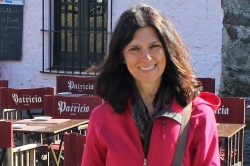 Latest posts by Pat Salzer (see all)