My approach to healthy eating focuses on eating more, not less.
Feast more on certain "nutritional rock stars" that are good for your heart, stocked with vitamins and low in calories.
Many of these superfoods also help you feel full longer — a great thing for shedding weight.
Eat more of These superfoods
These foods might not be a staple for you – yet. But they have the potential to transform meal time (or snack time) into a healthier experience.
Oats: Heart-healthy. Fills you up so you eat less.
Canned/fresh tuna: Full of vitamins. Also heart-healthy.
Salmon: Similar benefits as tuna. Also full of brain-boosting fats.
Greek yogurt: Lots of protein. Can energize you and keep you healthy.
Berries: Good for the heart! May help reduce your risk of diseases.
Nuts: Another heart-healthy superfood. Watch your portions. Nuts are calorie-rich, unlike many other foods on the list. Step outside your comfort zone and feast on pistachios, walnuts, and pecans.
Water: Curbs your hunger. Helps you lose weight.

The following veggies are super low in calories. They're full of vitamins, such as folate, which helps prevent birth defects. Don't know how to cook these tricky foods? Here are some ideas:

Cauliflower: Try roasting its florets. Cauliflower mashed potatoes is another popular, healthy alternative.
Brussels sprouts: Another great candidate for roasting. Toast with olive oil or Parmesan cheese.
Kale: A great green for salads. Toss with your favorite dressing and toppings. Baby kale tends to be more tender. Or "massage" regular kale leaves to tenderize them.
Arugula: Another salad staple. Or, sauté with other vegetables.
Bok choy: Use its leaves in salads or sandwiches. Or, drizzle with olive oil and throw on the grill.

The following foods are great protein sources. They can serve as a healthier alternative to meat, which tends to have more fat and contains cholesterol.

Beans: Try garbanzo beans for a super healthy kick.
Dried peas: Consider adding to soups. Split pea soup is a classic.
Lentils: Very versatile. Try them in stews, salads, soups and side dishes.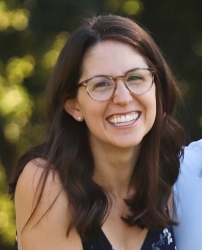 Latest posts by Erika Gruszewski
(see all)