Back in college, I didn't have a lot of healthy habits. But I thought I was doing one thing right. Every day, I ate some yogurt.
I'd fill my fridge with yogurt flavors like "red velvet cake," "key lime pie" and "black forest cake." I never questioned why my healthy snack was named after a dessert. But, if I had checked the label, I would have noticed that my "healthy snack" had 21 grams of sugar. That's about the same as a candy bar – yikes! So, what's the deal? Is yogurt a healthy snack?
Not All Yogurt Is Created Equal
It's true, yogurt can be a healthy snack. It's rich in protein and calcium (FYI: Greek yogurt has almost twice the protein of regular yogurt, but not as much calcium).  In addition, research has shown that a daily serving of yogurt may protect against type 2 diabetes and heart disease. However, not all yogurt is created equal.
Check The Nutrition Label
Added sugar: Yogurt naturally contains some sugar. However, it has added sugar if the nutrition label says "fruit on the bottom," "fruit-flavored" or it contains toppings like cookie bits. Eating foods with added sugar can contribute to health problems, like weight gain and tooth decay. So, is the 100-calorie, "light," flavored yogurt free from added sugar? Check the label. To reduce calories, some "light" products contain artificial sweeteners. Choose one without added sugar or artificial sweeteners for a less-processed and less-sugary snack.
A long list of ingredients: Some products contain extra ingredients that enhance the consistency, texture, and stability of the food – things like modified corn starch. While not all of these ingredients are harmful, some may cause digestive issues or allergic reactions in some people. Other added ingredients, like carrageenan, are of questionable safety. Your best bet is to find a product with a shorter list of ingredients, like "milk and live and active cultures."
"Live and active cultures:" Yogurt is made by fermenting milk with probiotic ("good") bacteria, or "cultures." These cultures may help support healthy digestive and immune systems. For the cultures to possibly have an impact, they have to be "live and active" and present in sufficient numbers. Not all yogurt packs the same probiotic punch. Look for a "live and active cultures" label or a special industry seal for the presence and activity of live cultures.
What's the Bottom Line?
Whether you prefer Greek or regular (or even French) yogurt, check the label and aim for one that has less sugar per serving, a short list of ingredients and enough live cultures. Jazz up plain yogurt by adding fresh or frozen fruit, and nuts or seeds.
Looking for a different healthy snack? Try some Energizing PB Date Bites.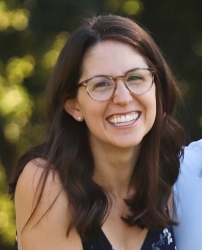 Latest posts by Erika Gruszewski
(see all)