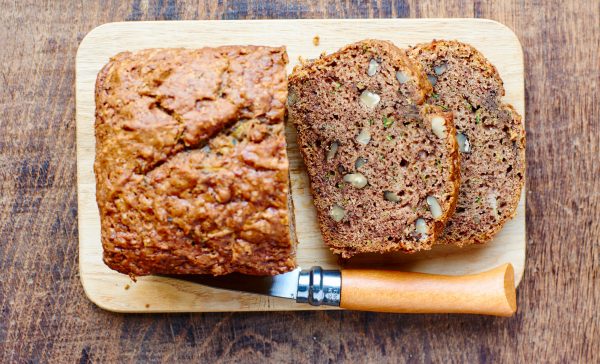 | | |
| --- | --- |
| | |
Preheat oven to 475 degrees. Spray loaf pan with olive oil spray or wipe with oil, sprinkle with flour to coat, and set aside. In a large bowl, stir oats, flour, baking soda, and cinnamon together.

Add applesauce, water, honey, and oil. Stir until well combined, then pour into prepared pan. Smooth top of batter so that it's even. If desired, sprinkle salt and sugar on top.

Bake for 30 to 35 minutes, checking at 30 minutes to see if it is done. (It will be browned on top, but not burned, and moist in the middle).
Serves eight. A serving is 1 slice. Each serving contains about 237 calories, 4 g fat (0.6 g saturated fat, 0 g trans fat), 0 mg cholesterol, 192 mg sodium, 43 g carbohydrates, 5 g sugar, 4 g fiber, and 7 g protein.