For many bloggers at AHealthierUpstate.org, it's been an honor to have chronicled the lives of so many women who've overcome critical diseases or worked hard to help others be healthy.
In honor of National Women's Health Week (May 13-19, 2018), we rounded up some of these inspirational stories – from articles about women who battled cancer or struggled with fertility to those who found their own ways to help our communities.
Did you know that only half of women in upstate New York report that their health is very good or excellent? So while we hope you enjoy these stories, we also hope you'll take away some tips that'll help you be your healthiest self!
The importance of cancer screening
Before you decide whether or not to have your pre-teen vaccinated against HPV, you may want to read about Christine Baze's battle with cervical cancer.
2. Breast Cancer Survivor Almost Skipped Annual Checkup
Being proactive about breast cancer screening is crucial to early detection and treatment. Pam Eadi knows firsthand just how important those checkups are.
The Motherhood Journey
3. Conceiving a Miracle: When Getting Pregnant Isn't a Given
Even after giving birth once, getting pregnant isn't a given. Julie shares her very personal story as to the trials associated with infertility.
4. Pregnant Moms Take Note: Sooner Isn't Better
Doctors once believed that it was OK for pregnant women to deliver at 37 weeks, but new research shows that development in the womb continues past 37 weeks.
Local Go-Getters and Do-Gooders
5. Spotlight on Kecia McCullough
Kecia McCullough created the Rochester chapter of Black Girls Do Bike. The group is part of a national effort to create safe spaces for female cyclists.
6. Spotlight on Kelly Springer, a Skaneateles Business Owner with a National Reach
Kelly Springer is a Skaneateles local who founded a nutritional company called Kelly's Choice. Kelly's Choice focuses on sports nutrition, weight loss, workplace wellness, heart heath, diabetes and more. Kelly shares with us her tips for living her healthiest life.
7. Spotlight on Alana Hughes and H2 Fitness
Alana Hughes is one of the founders of H2 Fitness, a full body "boot camp" program in Syracuse, New York. She believes that when you feel good, you do good.
8. Spotlight on Nydia Padilla-Rodriguez
Nydia Padilla-Rodriguez is the creator of the Borniquen Dance Theater. The program helps youth "find the desire to succeed through the discipline of dance".
9. Personal Spotlight on Nicole Kazimer of Hikyoga
Nicole Kazimer is the founder of Hikyoga, a hiking-infused yoga class in Rochester. Her Hikyoga journey began with teaching her friends yoga at a Rochester park.
Last but not least
10. Teresa's Grateful for her Gift of Life
After Teresa's 12-hour transplant surgery, her doctor told her husband, "it's amazing she was still alive."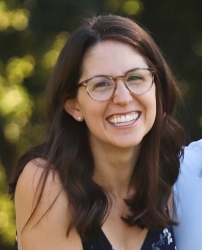 Latest posts by Erika Gruszewski
(see all)