Pam Eadi was diagnosed with breast cancer about 20 years ago. Since then, she has been vigilant and always faithful in keeping her annual appointments for checkups and mammograms.
So as her 20-year survivor date approached in 2016, Eadi felt confident that she had beaten what she calls "the beast of breast cancer."
"I had nothing to fear," she said, "or so I thought."
I Almost Cancelled My Appointment
With vacation scheduled in a week's time, Eadi was busy wrapping things up at work and at home. "In my head, I was a 20-year survivor," she said. "I felt fine; I had no issues." She almost cancelled her appointment.
Deciding to keep it after all, Eadi confidently strode into her doctor's office for her annual mammography screening. There, she was greeted with congratulations and encouragement for being a 20-year survivor.
The threat of cancer is always present in the back of a cancer survivor's mind. But Eadi, an Excellus BlueCross BlueShield call center supervisor, believed that the chances of her having breast cancer again were so slim that there was no need to worry.
She thought wrong.
Breast Cancer Doesn't Discriminate
One out of eight American women will develop breast cancer at some point in her life. For women, the statistic equally applies to their mothers, daughters, sisters, aunts, cousins, friends, acquaintances, co-workers and even themselves.
The simple fact is that breast cancer doesn't discriminate. It knows no age, race or particular breast size. All women are at risk. That risk also increases as women age. Even men are not immune from developing breast cancer.
The majority of breast cancers found at an early stage are successfully treated. Staying up-to-date with recommended mammograms is crucial to early detection and treatment. Eadi learned just how imperative those checkups can be.
A Breast Cancer Diagnosis, Again
One short week after her appointment, Eadi's doctor diagnosed her with breast cancer – again.
Following a bilateral mastectomy, Eadi is now cancer-free. She believes that remaining faithful to her annual checkups may have saved her life.
Eadi shared her story as a lesson to everyone. "You need to be your own advocate and understand that life does not stand still for anyone," she said. "Now every time I think of how I almost cancelled and put off an annual checkup, my palms sweat."
Realizing that her outcome could have been worse if she hadn't gone for her annual exam, Eadi cautioned others not to put off taking care of themselves. "Listen to your bodies, question and take action," she said.
The Importance of Early Detection
Early detection and mammograms are important, agreed Nicholas Massa, M.D., Medical Director, Excellus BlueCross BlueShield. "Some women put off having a mammogram due to fear or uncertainty regarding the procedure," he said. "But it really is the gold standard for the early detection of breast cancer."
According to Massa, the low-dose X-rays involved in a typical mammogram can detect tumors long before they can be found by a physical exam or self-exam of the breasts. "If a tumor is cancerous, it's much better to find it early, while it is still localized and hasn't spread to other areas of the body," he said.
Early detection may also reduce the extent of surgery needed. Early stage cancer can often be treated with a lumpectomy (removal of only the lump and surrounding tissue) instead of a mastectomy (removal of the entire breast).
Breast cancer is the most common cancer and the second-leading cause of cancer-related deaths among women in New York state. According to 2018 data from New York State Department of Health, each year about 15,900 women in NY are newly diagnosed with breast cancer. About 2,500 women in NY die from breast cancer each year.
Massa joined Eadi in encouraging women to be proactive, rather than reactive. They encouraged women to take the first step by speaking with their doctor and reviewing their personal risk factors. Your doctor can help you decide when and how often to get a mammogram.
When to Start Screening for Breast Cancer
"A woman's risk factors determine when she should begin getting screened," said Massa. The U.S. Preventive Services Task Force recommends that 50- to 74-year-old women who are at average risk be screened for breast cancer every two years.
Other authorities, however, recommend starting screening mammograms at an earlier age and on an annual basis. Massa recommended that women talk with their doctor at age 40 about when to start screening.
Some women are at higher risk of getting breast cancer. These women have previously had breast cancer or breast lesions, have a known genetic breast cancer mutation, or have a history of chest radiation at a young age. Women at high risk or with a family history of breast cancer should speak with their doctor about the right age and frequency of screening.
Breast cancer screening now is more accessible than ever in New York state. All New York state health insurance plans cover preventive breast cancer screening in full every one to two years for women who are older than age 40. Click here to find a screening location near you.
While early detection holds the possibility of saving lives, about 20 percent of New York women ages 50 to 74 still do not get their biennial mammogram. Massa would like to see that percentage drop to zero.
He advised women to learn more about breast cancer risk factors and screenings by talking with their doctor. More information can also be found on the U.S. Preventive Services Task Force website at uspreventiveservicestaskforce.org.
Making Strides Against Breast Cancer
As part of Breast Cancer Awareness Month Excellus BlueCross BlueShield has sponsored Making Strides Against Breast Cancer events in Syracuse, Rochester, Utica and Binghamton.
Each noncompetitive three- to five-mile walk brings people together to make a difference for everyone who has been touched by breast cancer. Proceeds raise money to fund research, support services, and early detection.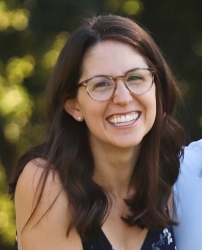 Latest posts by Erika Gruszewski
(see all)