During the month of October, it's difficult to ignore the stories, commercials, advertisements, pink T-shirts and other paraphernalia proclaiming Breast Cancer Awareness Month. For Excellus BlueCross BlueShield employee Maria Horton, however, every month and every day is a good time for breast cancer awareness.
Maria has learned that the hard way. She is a breast cancer survivor.
An Otherwise perfectly normal mammogram
Due to a family history of breast cancer, Maria knew she was at high risk of also developing breast cancer. That's why she started annual mammography screenings when she turned 40. Everything appeared normal for Maria up until a few years ago.
It was just a few months after an otherwise perfectly normal mammogram that Maria noticed a change in one of her breasts. Not one to brush it off in ignorance in hopes that it will go away, she followed up with her doctor.
That led Maria to a ductogram and a core needle biopsy. When her doctor scheduled fine needle guided biopsies, the doctor didn't need to tell her she had breast cancer. "I already knew," she said.
Support of The People Who Carried Her Through
While her husband, three children and work family were aware of what was going on, Maria then had to break the news to her parents, siblings and in-laws. "This was very tough and very emotional," she said. "I was numb."
Once she shared the news, however, it was these same people who helped carry Maria through her 10½-hour bilateral mastectomy and reconstructive surgery. "Without the support of my loving family and the wonderful, caring people I work with, I don't know how I would have gotten through all of my difficult days," she said.
During her eight-week recovery, Maria's family took care of her and helped with everything. Friends brought cards, food, flowers and her favorite Starbucks coffee.
"The support I had meant the world to me and still does," she said.
Advice from a breast cancer survivor
Maria considers herself lucky in that she did not need follow-up chemotherapy or radiation. She continues to follow up with an oncologist.
Her advice to all women is to know their personal risk factors for breast cancer, schedule their mammograms as recommended by their doctors, and perform monthly breast self-checks.
The U.S. Preventive Services Task Force recommends that all women ages 50 to 74 be screened for breast cancer every two years. According to 2018 data from the New York State Department of Health, 82 percent of NY women aged 50 to 74 received their recommended screening.
"The evidence is clear that early detection saves lives," said Nicholas Massa, M.D., medical director, Excellus BlueCross BlueShield. "Given the fact that most health insurers cover preventive breast cancer screenings in full every one to two years for women older than age 40, we would like to see even higher percentages of women being screened for breast cancer."
3 reasons  women skip breast cancer screenings
1. Concerned about pain
Women who haven't gone through menopause can minimize the pain and discomfort of having their mammogram by scheduling their screening a week after having their period, when breasts are less tender. Avoiding caffeine the week before your mammogram may also help. Take it from Maria, who offered this sage advice, "Yes, having a mammogram is uncomfortable, but it beats the alternative of having breast cancer."
2. Concerned about test results
Mammograms can detect lumps in your breast when they are small, even before you can feel them. Breast cancer found early is easier to treat and results in better clinical outcomes. Generally, you can get your mammogram results within a day or so by calling your doctor's office. There may be times when you receive a call from your doctor's office recommending further testing. This does not mean you have cancer, but it is very important that you follow up if asked to do so. For Maria, it's simple. "Do it!" she said.
3. Concerned about radiation
According to the American Cancer Society, the benefits of the small amount of radiation to which we are exposed during mammography screening outweigh any possible harm from radiation exposure. The peace of mind you'll receive from having completed your mammogram is immeasurable, added Maria. "This takes a few minutes, and it's done."
Breast cancer can affect women of any age or race. Dr. Massa noted that your risk for breast cancer increases with age and if you have a family history. A woman's risk factors determine when she should begin getting screened.
Learn more about breast cancer risk factors and screenings by talking to your doctor, or by visiting the U.S. Preventive Services Task Force website.
For more on the best ways to protect your health, read this Women's Health Checklist from Excellus BlueCross BlueShield.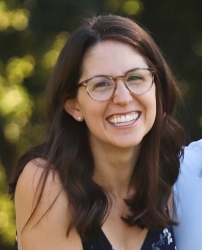 Latest posts by Erika Gruszewski
(see all)