After Teresa Arnold's 12-hour liver transplant surgery, her doctor told her husband, "It's amazing she was still alive. Her liver was a small, hard rock."
Teresa emerged from the operation looking pink after years of having a yellow cast to her skin.
Her husband, David, burst into tears of relief. He had been her primary caregiver for the previous two years while working full-time.
"It was a crazy, crazy time," Teresa said of her five years waiting on the transplant list. Liver failure had caused her to develop encephalopathy. The brain disease not only turned her sleep/wake cycle upside down, but also adversely affected her memory and balance.
Teresa, a registered nurse, believes she contracted hepatitis C during the 1970s before the health care profession adopted universal precautions.
At 3 a.m., two days after Christmas 2006, she received a call informing her that a donor's liver was available. Soon, she and her husband were on the road to Rochester's Strong Memorial Hospital for the surgery.
Teresa checked out of the hospital in a record seven days post-op. Although she would undergo yearlong chemotherapy for hepatitis C, she felt well enough after three months of recuperation at home to take on a new job. In 2007, she started working at Excellus BlueCross BlueShield in Syracuse as a Utilization Review Coordinator.
"I love my job. I still get to be a nurse," she said. Until her illness forced her to quit, Teresa had been nursing director at Syracuse Community Health Center. She also had worked in a Wyoming hospital for 10 years before returning to upstate New York with her husband and son. Her son now lives in Oregon with his family.
Her current position is Care Coordinator.
"It's probably the best job I've ever had," said Teresa.
How do I give back?
In the years since her surgery, Teresa often has wondered why she — of the thousands of people waiting for a donor organ — was lucky enough to receive a 40-year-old man's liver.  Through the transplant coordinator, she wrote a thank-you letter to his family, but didn't hear back.
She contemplated how she could repay the gift the universe had bestowed on her.
A Buddhist, Teresa believes in the interconnectedness of all life. She turned to her teacher for answers.
"What am I supposed to do now that I've been given this gift? How do I give back?"
Her teacher answered, "Just live."
Organ donation statistics
Here are some organ donation statistics provided by Mary Jane Milano, Community Development Manager at the Finger Lakes Donor Recovery Network. The Finger Lakes Donor Recovery Network is a nonprofit, federally designated organ procurement organization that serves 20 counties in the Finger Lakes, Central New York and upstate New York regions.

In the United States
Every 9 minutes, someone is added to the national transplant waiting list.
On average, 17 people die each day while waiting for a transplant.
More than 5,600 people died in 2020 while waiting for an organ transplant (or within 30 days of leaving the list for personal or medical reasons).
There were more than 12,500 deceased donors in 2020, a 6 percent increase from the year before.
One donor hero can save up to eight lives through organ donation and could improve the lives of up to 75 more through tissue and cornea donation.
Approximate Waitlists (the number of people waiting for a life-saving organ transplant
National: 108,000
New York state: 8,880
Finger Lakes Donor Recovery Network service area: 860 (listed at Strong Memorial Hospital or SUNY Upstate Medical University)
Donor registry enrollment rates (the percentage of people registered as organ, eye and tissue donors)
United States: 60%
New York state: 43%
Finger Lakes Donor Recovery Network area: 56%
The only restriction to signing up for organ donation in New York state is that enrollees must be at least 16 years old.
If it's your wish to pass life on to others through organ donation, you can easily enroll through the electronic New York State Donate Life Registry.
Visit DonorRecovery.org to learn more about organ donation in New York state. If you live outside of New York state, visit OrganDonor.gov to learn more about organ donation in your state.
Sources:
Health Resources and Services Administration / U.S. Department of Health & Human Services
United Network of Organ Sharing
New York State Donate Life Registry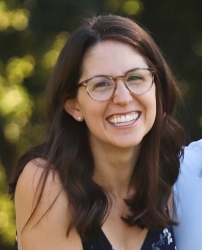 Latest posts by Erika Gruszewski
(see all)