"You can still go out and give blood. We're worried about potential blood shortages in the future. Social distancing does not have to mean social disengagement."  – U.S. Surgeon General, Jerome Adams
Donate blood to save a life!
Looking to find a way to give back to your community during these unprecedented times?
Both American Red Cross and ConnectLife (in Western New York only) are in need of blood donors. The Gift of Life can come from a critical blood transfusion just like it can take the form of a life-saving organ.
"I come from a family of doctors and medical professionals and I have seen the ever-present need of such donations firsthand. They do indeed save lives," said Divakar Singh, Business Process Intelligence Analyst with Excellus BlueCross BlueShield.
"I have been donating blood, whole blood, double red cells and platelets since 2013. Medicine and medical technologies have had tremendous advancements over the past years. Receiving first aid and immediate care could be hampered by the shortage of the blood supply."
Please note that blood drives are essential and in direct support to other emergency services remaining open at this time.
Note that precautions are being taken to keep everyone healthy.
For more information, visit:
Visit the links below to find a donation site near you.
https://www.redcrossblood.org/give.html/find-drive
https://www.connectlife.org/services/community-blood-donation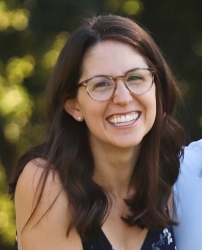 Latest posts by Erika Gruszewski
(see all)