Do you want to empower kids to be active? The Rochester Triathletes do this through the Rochester Youth Triathlon on Saturday, July 28, 2018 at Genesee Valley Park. This eighth annual event is for kids ages six to 17 years old and features the only Teen Super Sprint in New York State. Any youth who can swim, ride a bike, and run (or walk) are encouraged to "come out and give it a tri!"
What is a Youth Triathlon?
The kids will swim in the park's 50-meter outdoor pool, ride along the Genesee River paved bike trails, and run on the park's trails and sidewalks. It starts at 8:30 a.m. and has three distances for the kids to choose from: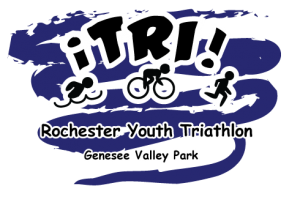 Short Course: 50 meter swim, 2.2 mile bike, 0.5 mile run
Long Course: 100 meter swim, 4.3 mile bike, 1.0 mile run
Teen Super Sprint: 300 meter swim, 6.4 mile bike, 1.8 mile run
All participants get a finisher's medal. The top three finishers for boys and girls in the Teen Super Sprint will receive awards.
Cynthia Childs is the founder and former race director of the Rochester Youth Triathlon and a Workplace Wellness & Telemedicine Consultant at Excellus BlueCross BlueShield. She is passionate about the youth triathlon and kids' wellness in general. "I became involved because I have a passion for the city, the sport of triathlon, and empowering people—kids in particular—to be active," said Childs. Although she stepped down as race director, she plans to stay involved with the Rochester Youth Triathlon.
"Everyone's just really happy"
Maplewood YMCA offers a Kids Triathlon program to help train the boys and girls for participation in the event. Thirteen-year-old Leilani Hernandez is a member of the program and this year will be her fourth youth triathlon. "I think it's a really fun event because it encourages kids to become healthier and there's so many people supporting each other," said Hernandez. "Everyone's just really happy and it's a good environment for kids to be around." She plans to participate in the triathlon every year until she turns eighteen. She loves the event and enjoys being active with other kids.
While sponsors like the City of Rochester, Enterprise, Wegmans Food Marker, Inc. and Excellus BlueCross BlueShield make this event possible, the event coordinators and volunteers make it happen. They are there through the entire event, encouraging the kids and taking care of all the details.
"It makes it all worthwhile when you see the smiles and looks of determination and accomplishment on the kids' faces!"
Long-time Youth Tri volunteer Gordy Whitaker took over after Childs stepped down as race director last year. "We have a great team of coordinators that dedicate a lot of time and effort to make this a fun event for all," said Whitaker. "It makes it all worthwhile when you see the smiles and looks of determination and accomplishment on the kids' faces!"
If you'd like to join the group of volunteers that create this happy, healthy, and active environment for kids, please e-mail the Volunteer Coordinator at kidsvolunteer@RochesterTriathletes.com.
Click here to find out all the details about the Rochester Youth Triathlon and register your kids to participate!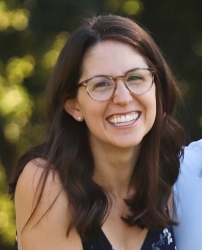 Latest posts by Erika Gruszewski
(see all)