If you haven't ridden a bike in what seems like forever, this fall could be the perfect time to go for a ride and feel the wind in your hair.
Bike shares are becoming available in cities all over the state, making biking more accessible to communities. These programs typically have bike racks placed around the city. You can use an app to pay and unlock a bike for a desired amount of time.
New and existing bike shares
Two examples of cities in upstate N.Y. with bike shares are Rochester and Syracuse. Rochester has an established bike share that boasts 16,900 users and an increasing number of rides each year. Syracuse recently launched Gotcha's Syracuse Sync bike share system. This new bike share program makes e-bikes available. E-bikes, or electric bikes, give you a little help with electronic pedal-assist technology. E-bikes may be useful for the hilly terrain in Syracuse.
Though there are many benefits to commuting to work on a bike, this just isn't an option for many people. But, this fall you can get active on days off or in the evening by renting a bike through your local bike share.
How can we make the most of the bike share program during our warmer weather months? I have a few ideas…
Safety first!
First, don't forget your helmet. Research shows that helmets can reduce your risk of serious head injury by more than 50 percent.  You can also make yourself more visible by wearing reflective clothing and adding a light to your bike.
Next, know the rules of the road and be confident! Cities are working to become more bike-friendly by adding signage, bike lanes and increasing awareness of bicycles on the road. Both Syracuse and Rochester have been adding bike lanes and shared-use lane markings, or "sharrows," over the past few years to make the cities more bike-friendly.
Plan your route
Using the bike share is a great way to explore. It's also helpful to have a plan before you take off, especially if you're unfamiliar with the roads.
Fun fact: Google Maps will make you a biking-specific route from point A to point B. You can turn on biking under "map details" to see where the bike lanes and trails are in your area. You can also "tour" your route by using the "street view" function. This helps you see any potential areas you may way to avoid on your bike route. It can even help you plan to make a stop into a local restaurant.
Going Off-road
Make use of biking paths and trails. This is especially good for those who are not yet confident riding on the road with traffic. Riding on paths and trails is a great way to enjoy places like the Genesee River or Onondaga Lake.
A short bike ride is better than no bike ride
You can easily bike a few miles in a short amount of time, which can benefit your health. Biking is a great way to get aerobic exercise, which is good for your heart. It is also much easier on your joints than running or jumping.
Check out more bike sharing tips at 12 Things to Know Before Using a Bike Share.
Interested in commuting to work on a bicycle? Check out: How to Skip Traffic and Get a Workout, All Before 8 a.m..
Disclaimer: Excellus BlueCross BlueShield is a sponsor of the Rochester Pace bike share and the Syracuse Sync bike share.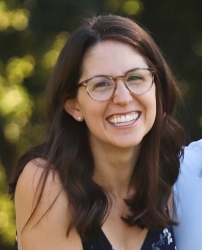 Latest posts by Erika Gruszewski
(see all)