You've likely heard this before: staying connected is important for our health.  But have you really thought about why and how, especially during this time of physical distancing?
"We are wired for social connection," said Amy Hernandez Gamboa, BSW, a medical services care management trainer with Excellus BlueCross BlueShield. "Our new way of living has tested our ability to go long periods of time without seeing friends, family, being able to hug, or enjoy physical gatherings," Amy said.
That lack of social connection can have a negative impact on how we feel both physically and mentally. "Right now we are feeling the barriers that are getting in the way of the benefits," Amy said.
The Benefits of Social Connection
Science backs up the importance of social connection. In fact, social ties might be the single most important predictor of wellbeing.
Some of the positive impacts of social connection on physical health:
Strengthens the immune system;
Quicker recovery from disease;
Increases longevity;
Sharper memory;
Can help reduce stress and blood pressure when pregnant
There are mental health benefits of social connection as well:
Lower rates of anxiety and depression;
Higher self-esteem;
Greater sense of empathy;
Improved mood;
Increased trust and cooperation;
Increased ability to support others
Quality, Not Quantity
Social connection looks different for everyone, but there are four key elements, according to Amy:
Having meaningful relationships. It's about quality of relationships, not quantity.
Making regular connections. For some, that may be a daily connection and for others, it is less often.
Feeling a sense of belonging. Have you heard the expression "find your tribe?"
Having shared experiences. Sharing experiences with others can enhance that feeling of connection.
5 Ways to Encourage Connection
"If you're like me, you may find yourself missing your connections and needing to find creative ways to stay connected," Amy said. "Social connection can occur without physical connection."
Amy recommends five themes and thought-provoking questions to consider in order to encourage connection:
Grace – be forgiving of yourself and others. Find time and make it a priority to stay connected. Social connection is going to look different today than in the past. Ask yourself: how can I let go of prior expectations and create space for myself and others to connect today? What are my one to two priorities today?
Technology – it allows us to go places we may not have been able to go before via virtual tours, such as museums and zoos. Use social apps to connect for a virtual book club or virtual walk with a friend. Ask yourself: where do I want to 'go' today? When can I set up a video chat with a friend or relative today? Technology helps us break through the barrier of physical distance.
Intention – be intentional in your connections. Who do you want to connect with and how today? Determine how you're going to spend your time.  This can help address any barriers you may have. Think about a one-word intention that can help you strengthen connections this week, maybe it is "gentle" or "try."
Creativity – think outside the box. What creative idea can you share with a friend or family member today?  What inspires you today?
Generosity – socially connect by thinking about others. Ask yourself: who might need to hear from me today or how can I support others?
Choose Your Own adventure
Choose to make your social connections an adventure.  This is especially helpful if negative thoughts begin to take up too much thought.  You can:
Remember the past. Reminisce on fun, shared experiences with friends or go through mementos.
Embrace the present. This allows you to appreciate today. A fun idea shared by Amy is to meet up for ice cream with a friend and enjoy from the safe distance of your cars.
Plan for the future. Make a bucket list. Think of all the future holds for you!
What ways have you stayed in touch while staying apart?
Share your tips in the comments section below.
Sources:
https://depts.washington.edu/uwcssc/content/basic-understanding-social-connection#overlay-context=content/current-research
Arewasiporn, A., Sturgeon, J., & Zautra, A. Sharing Positive Experiences Boosts Resilient Thinking. October 8, 2018.
Cacioppo, John T., Patrick, William. Lonelieness: Human Nature and the Need for Social Connection. New York   London, NW.W. Norton & Company. August 17, 2008.
https://www.psychologytoday.com/us/blog/the-athletes-way/201309/the-love-hormone-drives-human-urge-social-connection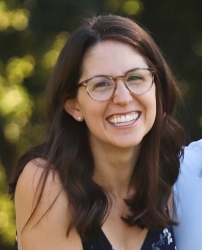 Latest posts by Erika Gruszewski
(see all)