Food banks across New York state are helping families put healthy meals on the table, obtain personal care items, baby food, diapers and household cleaning supplies, and take-home fresh items like meat, cheese, eggs and produce. Now more than ever, with school closures, job losses, and health risks, millions of people have turned to food banks for much-needed support.
A food bank is a non-profit organization that collects and distributes food to hunger-relief charities like the dozens of food pantries in our communities. Food banks act as food storage and distribution depots for smaller frontline agencies.
"Feeding people facing hunger is about more than simply providing food. It's about providing wellness, stability, and nourishment," said Jessica Renner, regional president of Excellus BlueCross BlueShield in the Southern Tier.
Partnering for Better Health
Food insecurity is known to impact health status, including putting individuals at greater risk for chronic diseases, such as diabetes, obesity, hypertension, and kidney disease.
Furthermore, studies have shown that individuals struggling with food insecurity experience more difficulties managing their health, leading to more health complications, frequent emergency room visits, and hospital stays.
Now more than ever, food banks are helping to increase access to food and other social needs in our communities.
Rochester: Foodlink
In the Rochester region,  Foodlink serves more than 200,000 people each year across a 10-county service area. Foodlink provides services to a wide network of 190 emergency agencies (pantries, soup kitchens, shelters) and provides food resources to more than 300 area partners. These partners include community centers, clinics and affordable housing developments.
Excellus BCBS is proud to support the following services that Foodlink provides to the community:
A mobile food pantry truck that makes emergency food deliveries to undeserved areas in and around Monroe County.
A Cooking Matters education program that empowers families with skills, knowledge and confidence to make health and affordable meals.
A curbside market truck that links low-income areas in the Rochester community with nutritious, fresh, and affordable produce.
The Lexington Avenue Community farm, which serves more than 60 local refugee families.
Volunteers are also a necessity at Foodlink. Hundreds of Rochester-based Excellus BCBS employees have consistently volunteered their efforts at the Foodlink's food distribution center. Volunteers help by packing food products, sorting food items and distributing food to area partner agencies.
To learn more about Foodlink, visit  https://foodlinkny.org/
Southern Tier: Food Bank of the Southern Tier
In the Southern Tier region, the Food Bank of the Southern Tier is increasing access to healthy food and helping to build a strong, healthy, vibrant community. The Food Bank of the Southern Tier serves Broome, Chemung, Schuyler, Steuben, Tioga and Tompkins counties. The organization is at the forefront of community collaboration around the  social determinants of health, like  food access and transportation.
"There's really been a movement to focus on the social determinants of health. And, access to healthy food is right there at the top of the list," said Jessica.
Excellus BCBS is proud to support the following services that Food Bank of the Southern Tier provides to the community:
A mobile food truck upgrade
A kids' farmers market
The Selfless Elf 5K, currently scheduled to be held in mid-December
In addition, Southern Tier-based Excellus BCBS employees have also helped pack boxes of food or deliver food boxes to remote areas.
To learn more about Food Bank of the Southern Tier, visit: https://www.foodbankst.org/
CNY and Utica: Food Bank of Central New York
In the Central New York region, the Food Bank of Central New York serves as the main food distribution center for the counties of Cayuga, Chenango, Cortland, Herkimer, Jefferson, Lewis, Madison, Oneida, Onondaga, Oswego, and St. Lawrence. The organization partners with local agencies, including food pantries, soup kitchens, and emergency shelters that distribute the food to families in need.
Excellus BCBS is proud to support efforts to nourish the community through Food Bank of Central New York's Mobile Food Pantry (MFP). MFP is an effort to reach communities and individuals in areas of unmet need. It is a practical distribution method to work around food access obstacles and food deserts. While the MFP program initially only operated in Oneida County, the program has recently expanded into several other areas including Onondaga and Oswego counties.
To learn more about Food Bank of Central New York, visit: https://www.foodbankcny.org/
COVID-19 Impacting Food Relief
Even before the COVID-19 outbreak, 37 million people in the U.S. struggled with hunger, according to Feeding America.
Now, people who have not previously relied on food relief are also struggling and in need. That has caused a strain on food supplies.
Today, some food banks are reporting that they are running low on staples. Therefore, some food banks have had to supplement or ration some of the more popular food items.
Food banks have also had to change their procedures in order to provide food in the age of social distancing. Many food banks and pantries have moved to low-contact, drive-thru food distribution. They're also now providing food at temporary community "hub" locations, such as schools and community centers, to help reach vulnerable populations.
Food banks don't just need donations. They also need volunteers to sort and pack food boxes or to help make phone calls for donations. Now during the pandemic, many pantries are holding mobile no-contact distribution, but they still need help setting up the food and raising awareness.
If you are looking for a way to help, check in with your local food bank: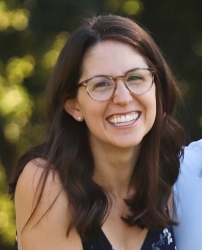 Latest posts by Erika Gruszewski
(see all)