Is meal delivery in a box for you? Maybe. These semi-prepared meals definitely get you out of a "cooking rut" and encourage you to change up your dinner offerings. Here's my two cents on some of the more popular brands, plus feedback from my colleagues who've also used them and other services. (This review is not an endorsement of any brand.)
I've tried three — Martha & Marley Spoon™, Blue Apron and Sun Basket. My co-workers have also tried Home Chef and the Rochester-based service, Kitchen Verde.
Here's my review of Sun Basket:
Sun Basket: Organic, Low Calorie
An offer for Sun Basket popped up in an email. I liked its promise of organic produce and lower calorie (lean and clean) meals, and of course, the introductory discount.
Sun Basket deliveries arrived on my doorstep three times a week. In no time, I felt overwhelmed. When I called to cancel, the customer service rep suggested I switch to two instead of three meals a week. That was more manageable.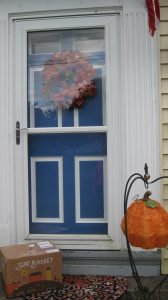 I liked the entrees, but after a short while, they started to sound alike, but with a different protein, e.g., beef versus fish tacos. When the company raised the price of the meals and the shipping, I suggested they forgo printing the four-color booklet that contained recipes for every meal that week—not just the ones I ordered. The individual meal cards I got from another meal delivery service, Marley Spoons, seemed less wasteful. (Read my review of Martha & Marley Spoon.)
My CNY colleague, Lindsay Speicher, agreed. She and her fiancé preferred Sun Basket over meal delivery services Blue Apron and Hello Fresh, but sometimes found it stressful to pull together three fairly complex meals a week.
"It was nice to have interesting meals at home using ingredients we don't usually buy. We also had a good reason to make dinner together, dividing and conquering the steps," she said, adding that she also appreciated Sun Basket's lower calorie options.
"But, if our week was busy, we'd still have to make the meals or let them go to waste."
Sun Basket Menus
 "Inspired farm-to-table" recipes serve two to four people a meal. Choices include Chef's Choice, Paleo, Lean & Clean, Gluten-free and Vegetarian. Recent menu items included Green Goddess Steak Salad, Walnut-Crusted Chicken Diavola, Roasted Salmon, Black Bean Tostados, Almond Crusted Sole, and Red Lentil and Leek Pot Pie.
"Family friendly meals kids will like" serve two, three or four people. Choices are Chef's Choice, Paleo-friendly, Gluten-free and Vegetarian. Recent menu items included Korean Beef Skewers, Black Bean Quinoa Burgers, Pulled Pork With Orecchiette, Mu Shu Pork, and Paprika-Spiced Chicken.
Check the website for pricing and special promotions and other menu choices. When comparing plans, be sure to check if there is a delivery cost, if packaging is recyclable, if you can skip meals, and how far in advance you can cancel.
Other Meal Delivery Services
I've since tried other meal delivery services, including Blue Apron and Marley Spoons, and my co-workers have tried a few others as well.
To learn more about the other meal delivery services, read our reviews on: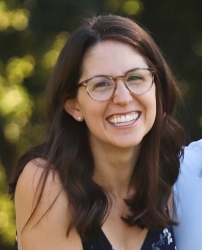 Latest posts by Erika Gruszewski
(see all)