For a fun family vacation or couple's getaway, think Canada. You can say you've been abroad without traveling far. Four major cities—Montreal, Ottawa, Quebec City and Toronto—are within driving distance of four upstate New York cities—Binghamton, Rochester, Syracuse and Utica.
Toronto
If you're a big league baseball fan, Toronto offers a different venue than New York City or Boston for Yankees or Red Sox games. When my son, Andy, was young, we took family trips to Toronto to see the Seattle Mariners, Ken Griffey Jr. in particular, play the Toronto Blue Jays.
My first trip to Toronto was with family from Oklahoma. We took in tourist attractions and did a lot of shopping. A year or two after Andy was born, my husband arranged for child care and surprised me with a trip to see "The Phantom of the Opera" at the beautiful Pantages Theatre (renamed the Ed Mirvish Theatre) in Toronto.
This slideshow requires JavaScript.
Things to Do (Toronto)
Canada's Wonderland: If you crave big thrills, shows and events, splash works and a kids' area, then this amusement park north of Toronto is for you.
Casa Loma: This Gothic Revival style house, the former residence of a financier, is now a museum and landmark. Due to its unique architecture, it's a popular filming location for movies and television and a venue for weddings.
CN Tower: The third tallest free-standing structure in the world and the tallest in the Western Hemisphere, the CN Tower was designated as one of the Seven Wonders of the Modern World. The revolving restaurant at the top gives a 360 degree view of the city.
Ontario Science Centre: Very kid friendly, with interactive exhibits that make learning fun for children and adults. Exhibits are devoted to the human body, space, the universe, the earth, nature, music, sports, the planets, technology and innovation.
Toronto Zoo: The largest in Canada, the Toronto Zoo is divided into seven geographical zones. It also has a Kids Zoo, Waterside Theatre and Splash Island.
 Ottawa
Mike and I took a "babymoon" or pre-baby vacation to Ottawa, Canada's capital. Where else can you see the "changing of the guard" this side of the Atlantic? In their tall, black furry hats and impressive red uniforms, the guards perform drills every day (weather permitting) 10 a.m. on Parliament Hill early July through late August.
This slideshow requires JavaScript.
Places to Visit (Ottawa)
Byward Market: In the heart of Ottawa, the Byward Market is a collection of eclectic shops, boutiques and restaurants. Most memorable from nearly 30 years ago? The street organ grinder with his little monkey and my husband buying me an original framed painting from a sidewalk artist.
Parliament Hill: The political and cultural heart of Ottawa, the Hill contains Gothic-style structures where politicians debate the present and future issues of the country. Free guided tours are available daily; Peace Tower offers an overall view of the city. The Hill hosts a number of celebrations, including Canada Day (July 1) with entertainment and a fireworks show; the Sound and Light show on summer nights; and Christmas Lights Across Canada during the winter holidays.
Rideau Canal: Making its way through Ottawa's downtown, the canal is active with walkers, runners, in-line skaters and cyclists. This waterway connecting Kingston, Ontario, to Ottawa is used regularly by boaters and paddlers alike. When the canal freezes over, it becomes the world's largest skating rink.
Montreal & Quebec City
This year, my son and I made Mother's Day a long weekend, breaking up the drive from Syracuse to Canada by going first to Montreal and exploring that cosmopolitan city for a couple of days. Then, we headed north to Quebec City, the closest thing to Europe in the Western Hemisphere. After a short visit, we returned to Montreal for another night's stay. The next day, I drove home and Andy flew back to Baltimore. Over six days, including travel time, we packed in a lot of sightseeing.
Everywhere we went, Andy and I encountered friendly, helpful people. It was refreshing to enjoy a different culture so close to home. Expect to be greeted with a "bon jour" in Quebec City and Montreal. Yet, French-speaking Canadians quickly switch to English when requested. Plus, you can download the Google Translate app to your smartphone if faced with a menu or directions in French. (Note: You can switch most websites from French to English.)
Using YELP and Trip Advisor apps, we plotted our "must see places" (many free!) and local eateries.
Did I rave about the food yet? It's extraordinary! We used our apps to find highly rated, but not out of our price range restaurants. We were never disappointed. Most restaurants had an "authentic" feel with rustic furnishings and décor that added to their ambiance.
We burned off the extra calories by walking almost everywhere. Google Maps made directions easy, although Montreal (and Toronto) have good subway and other transport systems. And, we felt safe.
This slideshow requires JavaScript.
 Things to Do (Montreal)
Biodome de Montreal: Home to the 1976 Olympics, the site has several exhibits. Andy and I visited the indoor wildlife park. Several ecosystems exist side by side, from tropical forests to temperate woodlands and rivers (including raccoons and otters) to the polar world where we viewed our favorite bird, the puffin.
Mount Royal: We walked through downtown Montreal and McGill University to reach this iconic landmark. Wooden steps intersperse the trail to make the climb easier. From the top, the view of the city is spectacular.
Notre-Dame Basilica: Our goal was to stay in or near the historic district of old Montreal to explore on foot. A must see is this gorgeous cathedral with wonderful wood carvings, stained glass windows and lots of sculptures. Quiet refuge in a bustling city.
Old Port Montreal: A scenic place to walk along the St. Lawrence River, with attractions such as Cirque de Soleil, Montreal Science Centre and a spa barge.
Where to Eat (Montreal)
We happened upon Le Robin Square, where Andy had pork belly. The wait staff was attentive, and the owner sat and chatted with us after the restaurant closed.
Andy's top choice was Liverpool House, sister restaurant to Joe Beef that Anthony Bourdain featured on his TV show, No Reservations. I had the house special of lobster spaghetti; good, but a lot to eat of a very rich dish.
Quebec City
Places to Stay (Quebec City)
Fairmont Le Chateau Frontenac is supposedly the most photographed hotel in the world. It looks like a European castle straight out of a fairy tale. Andy compared the city's row upon row of little shops to Skaneateles, a popular summer resort town west of Syracuse, but "on steroids."
We stayed at quaint, but comfortable boutique lodgings, the Hotel du Vieux-Quebec, in the heart of Old Quebec. A basket of traditional French breakfast food—croissants and jam, cheese and fruit­—appeared at our door each morning.
Things to Do (Quebec City)
Quebec City is located on the banks of the St. Lawrence River and was an important part of Canada's early history. Statues of famous figures from the past are scattered throughout the city. This July, as part of Canada's 150th anniversary celebration of its confederation and Rendez-vous Naval 2017, 40 tall ships will stop at ports in Ontario, Quebec and the Canadian Maritime.
Montmorency Falls Park: Would you believe this natural wonder is higher than Niagara Falls? Staircases offer several views, with plenty of opportunities to get up close and wet!
Ghost Tours of Quebec: We heard about it too late to attend, but Trip Advisor gives it high marks.
Musee de la Civilisation: A rainy day forced us inside, but we're glad it did. This museum offers not only a historic perspective of the native Aborigines and early French and English settlers, but also fun activities for families.
Places to Eat (Quebec City)
We followed a friend's recommendation of Hobbitt Bistro for a relaxing, light lunch Parisian style seated at a small sidewalk table. Andy had the salmon tartare, I, the roasted root vegetables.
Near the Musee, we ate at Café St Malo, where Andy and I both had a delicious broth-based fish soup.
A must eat restaurant for Andy was L'Affaire Est Ketchup, another Bourdain pick. In addition to its friendly wait staff and good wine selection, this restaurant holds a claim to fame for using an electric coil range and oven to cook its tasty entrees.
One Big Birthday Bash
This year, Canada is celebrating its 150th anniversary of confederation. Although our neighbor to the north was settled centuries ago, July 1, 1867, the British North American colonies of New Brunswick, Nova Scotia and Province of Canada (Quebec and Ontario) united under the single banner of a new nation.
Throughout 2017, Parks Canada is offering free admission to its national parks, historic sites and marine conservation areas. All year, celebrations will take place throughout Canada's cities and cultural centers.
Your Money Goes Farther
Since about 2014, the Canadian exchange rate is 70 cents to 80 cents of the U.S. dollar. You can check the exchange rate here: http://www.bankofcanada.ca/
Cash: It's easier if you use a credit card (see below), but you may want to have a small amount on cash on hand. Foreign exchange places will charge a fee to convert your American dollars for Canadian cash and back. You can find them in tourist areas, airports, border crossings and large malls. With banks, you usually have to be a member to make an exchange. ATMs may charge a user fee.
Credit cards: Before you travel, check with your credit card company to see if it charges exchange fees. My son and I each got a new credit card that charged no exchange fees, plus gives us excellent reward points.
Smartphones: Before crossing the border, check with your mobile phone provider for coverage in Canada.
At the Border
Good news! A New York Enhanced Driver License (EDL) will allow you to enter Canada and return to the U.S. Although I could not find the exact wording on the Canada Borders Services Agency, a call to the government agency assured me you could. If you're taking a child or children, take their birth certificate(s). A passport card works if you're driving across the border or traveling by boat, but if you fly, you must have a passport book. An EDL takes about two weeks to obtain; a passport, six to eight weeks.
Here's information on obtaining a US passport.
Miles From Upstate New York Cities to Canadian Cities
| | | | | |
| --- | --- | --- | --- | --- |
| FROM/TO | Montreal | Ottawa | Quebec City | Toronto |
| Binghamton | 325 | 267 | 483 | 297 |
| Rochester | 332 | 274 | 494 | 169 |
| Syracuse | 252 | 194 | 414 | 246 |
| Utica | 251 | 193 | 396 | 293 |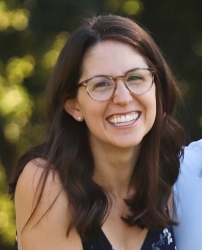 Latest posts by Erika Gruszewski
(see all)