If you are in the Albany-Lake George area and have a taste for outdoor sculpture, then Salem Art Works in Salem, N.Y., is well worth the trip off the beaten path.
Salem is a small village located southeast of Lake George on the New York-Vermont border. Founded in 1762, Salem features beautiful 18th and 19th-century architecture. A great place to have dinner is the Salem Tavern, where a Salem Art Works staff member plays records (yes, vinyl) in the bar on Tuesday nights. Running through the area are the Battenkill River and White Creek, which are graced with three classic wooden covered bridges.
Salem Art Works occupies the grounds of a 119-acre farm on the edge of the village. It is a 501(c)(3) nonprofit art center and sculpture park. Large sculptures occupy the grounds and can be enjoyed while strolling the trails of the park. Expect to walk about three miles altogether if you want to cover all of the trails. The park also features some beautiful views of the Green Mountains.
So What's My Connection?
Just in case anyone who knows me is wondering why this unrepentant suburban redneck has a connection to the arts, let me explain. My high school buddy, Nick Micros, is a recognized sculptor now living in Switzerland. Early this year, Nick told me that he would be moving his collection of six large sculptures from New York City to the Salem Art Works.
Having outgrown his studio in New York City, Nick learned that Salem Art Works hosts exhibits of many artists known for their larger works. He welcomed an invitation to show his collection in a rural setting with plenty of space. His pieces had never been shown together in one place at the same time. Nick's collection will be on display at Salem Art Works for three years.
I told him to count me in as a helper. Given that Nick needed my help, and I only see him every few years, this was a great opportunity to lend a hand and spend time with one of my closest friends. It took us three whole days to set up Nick's collection, some of which needed to be cut into sections for transportation to Salem. Because the outer layers of these works are made of plaster and cloth, we were able to put them back together.
Just Like Old Times
Working on the project with Nick was just like old times. Nick and I played football, lifted weights and worked summer jobs together through high school on Long Island. As different as we are (technical geek vs. the artist), our connection is still as strong as it was when we were young. With Nick now living in Europe, we treasured the time together. It was especially gratifying to help Nick with a project that would have been a stretch for Nick to complete on his own.
Opposing Figurative and Abstract Imagery
Nick's sculptures are a mixture of opposing figurative and abstract imagery. They include multiple large and small objects and represent people, events and times in Nick's life while paying tribute to modern art masters. Knowing Nick and having grown up together, I found the sculptures to be very familiar. When you see them, expect to be struck by their size and overall form. As you move closer, you will be drawn into intricate details that will keep you lingering with each piece for quite some time.
Visiting Salem Art Works is well worth your time. With its mission of supporting emerging and established artists, there is a vibe and energy that is palpable. You'll have an opportunity to view an amazing variety of artwork in a unique and beautiful setting. It will be worth your departure from the beaten path.
Hope you enjoy the visit!
The Details
Address:  19 Cary Lane, Salem, New York 12865
Phone: (518) 854-7674
Admission: Free. Donations are greatly appreciated.
Park Hours:  Dawn to dusk, 365 days a year
Winter Office Hours: Monday – Friday, 10 a.m. – 3 p.m. (October – May)
Summer Office Hours: Tuesday – Sunday, 9 a.m. – 5 p.m. (June-October)
Guided Tours: Available daily during office hours (please call ahead). Self-guided tours are also available, but you can simply enjoy wandering through the grounds during daylight hours.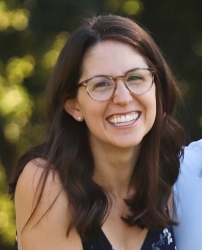 Latest posts by Erika Gruszewski
(see all)