You're stressed. But you don't have to cruise to a tropical island to relieve your stress or anxiety. Here are some simple ideas to get you out of your rut:
Drink a cup of hot tea.
Breathe … deeply.
Step outside. Breathe in the fresh air.
Have lunch with a co-worker, friend or family member.
Listen to music.
Plant-ify your house or workspace.
Stand and stretch. Every hour.
Praise others.
Smile! Try a full-fledged smile that leaves crinkles around the eyes.
Erect a "wall of inspiration" in your work area.
Clean up your house or workspace.
Skip work email. Talk in-person or over the phone.
Set work meetings for 45 minutes (instead of one hour). More time between appointments!
More Stress-Free Inspiration
Read 12 Ways To Workout On The Cheap and 50 Small Changes For A Healthier Life.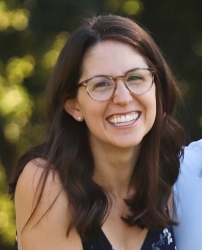 Latest posts by Erika Gruszewski
(see all)