Fresh air. We all know what it is, yet we don't get nearly enough of it. Nowadays, it seems like it's difficult to squeeze in time for a cup of coffee, let alone get some nature time. I'm here to tell you that getting fresh air during the day doesn't have to be very hard.
Sitting inside all day often makes us more tired and bored, and Americans spend 90% of their lives inside. Getting some time in the great outdoors, even for a little, can do wonders for your mental and physical health. Air is all around us, but in enclosed rooms, we tend to feel more drowsy and unmotivated. The good stuff can be found outside, and imagine how much better we'd feel if we snuck in some of that good stuff. Read on for some easy ways to do so.
1. Let the birds join your meeting
Not by bringing them inside, but have a meeting for work or school outside. Switching up a meeting to a beautiful spot in the park could even make for a more productive and happy group.
2. Going for a walk is simple, but is aimless walking not your thing?
Walk and explore the hidden gems in your community.  There may be parks or other spots around your local area that you haven't noticed. Take up the opportunity to walk outside with your kids, friends, or alone and you could even discover a new hidden gem of your own. To make it a challenge, go on a photography hunt to find the most picturesque outdoor spots in your town.
3. Ditch the Gym
No, you should still workout. This is still a blog about living a healthy lifestyle after all. But to make your workout even more refreshing, move it outside. There are several apps you can use for an at home (aka outdoor) workout where the only equipment you'll need is your body. And your lungs will thank you.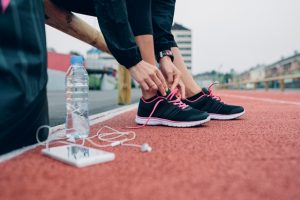 4. If you think retail therapy is better than outdoor therapy, combine the two
Instead of spending hours inside a huge mall, opt for a strip mall or outdoor outlet center. The outdoor walk between stores may not seem like much, but it is definitely better than being indoors all day.
5. "PLAY BALL" and join an outdoor sports league or group
Organized sports aren't only for kids; there are adult sports leagues of all breeds, including softball, baseball, basketball, running, even kickball. There are leagues all over upstate, including the Rochester, Buffalo, and Syracuse regions.
6. Take the scenic route where you wouldn't normally
Meaning, park a little farther away at the grocery store, work, school, or anywhere you have to go to soak up more time outside.
Finally, if all else fails, don't miss a huge window of opportunity. Let the fresh air in by opening the windows in your office, house, or in the car during your commute.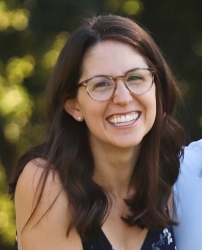 Latest posts by Erika Gruszewski
(see all)