Even though going out to movies, concerts, large social gatherings, restaurants are on hold while we practice social distancing, there are many ways to continue to enjoy leisure time activities – albeit on a smaller scale.
Looking for some fun, creative thing to do? Here are a few recommendations:
1. Cook!
"Shop" your pantry for ingredients and create! Grab a cookbook off the shelf or search the internet and try something new. Explore your inner-gourmet, or if quick and easy is more your style, you're bound to find something to please your palate.
2. Dine out at home!
Many local restaurants remain open for take-out or delivery orders. Support local restaurant businesses by ordering out or purchase gift cards for future use. Visit your favorite local restaurants online or call ahead to see if they're offering take-out or delivery service and check out the menu! Many local newspapers and Chambers of Commerce post lists of take-out/delivery restaurants on their websites. Or check out the website Local for Later for restaurants in Upstate, NY.
3. Catch a Flick
If ever there was a time for guilt-free binge watching, it's now! Watch a show or series, check out a movie, concert or documentary. Cable and streaming services offer entertainment 24/7.
4. Read!
Many libraries offer E-books. Sign in with your library card and download or get a membership. Here's a link to the Onondaga County Library System, Monroe County Library System, the New York Public Library and the Library of Congress for information about how to check out their E-books and audiobooks. Whatever your favorite genre, biography, fiction or non-fiction you'll find a library of choices online.
5. Take a virtual tour
Visit a museum or zoo – online. A quick online search will identify options – many offer live streams.
6. DIY
Are you a home improvement or DIY fan? Since you're home – now may be a good time to catch up on a project or two.
7. Brighten your space
Crafty? Try your hand at a new craft project. You'll find lots of ideas online. Craft projects can brighten your space – and your spirits.
8. Roll the Dice
Board games aren't boring! Dust off a game and have some classic fun.
9. One piece at a time
Complete a puzzle – maybe one of those 1000+ piece ones!
10. Get moving!
Take a walk around the yard, check out an online exercise class or download an app.
11. Harness your green thumb
Plant a garden – in the yard or a container. An herb garden can add color to your space and your recipes!
12. Connect Virtually
Schedule a virtual visit with friends and family via Facetime, Skype, WhatsApp or another platform.
13. Share ideas!
Share ideas! Ask others what they're doing to keep busy. You may pick up a new hobby – or be inspired to tackle the "to-do" list!
Colleen Garofalo of Syracuse tackled something she'd been wanting to do. "I cleaned out some cabinets and drawers in the master bath over the weekend. Got rid of two bags full of stuff and organized what was kept," she said. "It looks amazing! Going to move on to the next room this weekend!"
"We got a head start on fall/winter clean up," said Sara Rink of Rochester. "We have other weekend warrior jobs planned since we are not as mobile to escape. Power washing concrete, digging moss out of the walkway and re-sanding, what to do with the deck – ugh!" The time at home has given her time to plan. "It helps when the sun is out! We do hope this will pass very soon but making plans to better our surroundings is a good fresh start."
14. Laugh
And lastly, don't forget to laugh! As they say, laughter is the best medicine. It helps reduce stress and improves the mood.
For more ideas, check out this recent USA Today article 100 Things to Do When Stuck Inside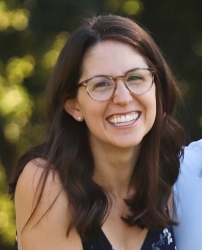 Latest posts by Erika Gruszewski
(see all)