"Fiction is the lie through which we tell the truth."
This quote from Albert Camus is why I love fiction. Reading about other peoples' made up lives, I learn something about myself. Fiction transports me to other times, places and events. Yet, universal truths about the human condition are true for all. For convenience sake, I've linked these 18 favorites of mine to Amazon, but you can find them at other sites, including my favorite, the library!
Double Jeopardy
"I Know This Much Is True" by Wally Lamb
I didn't think Lamb could beat "She's Come Undone" (how could a man know so much about being a woman?), but he does with his second book. Both were #1 New York Times bestsellers and both Oprah Book Club selections. Like the best of fiction, "I Know" made me abandon reason and stay up reading into the wee hours despite having to work the next day. This tale of two brothers, one who has schizophrenia, begs the question, "Am I my brother's keeper?"
"Cutting for Stone" by Abraham Verghese
With so many books and so little time, I rarely read the same one twice. This was an exception. The second reading held me as spellbound as the first. Ethiopian, African and American cultures and politics intertwine across decades in the telling of Marion and Shiva Stone's complicated relationship. Written by a medical doctor, the book not only intrigued me with the twin brothers' storyline, but also taught me about the plight of many poor Ethiopian women; some suffered female genital mutilation and often vaginal fistulas, making them outcasts.
Dysfunctional Families
"The Poisonwood Bible" by Barbara Kingsolver
Another great read with a history lesson. The setting is Belgian Congo in the late 1950s. Although I had a hard time getting into "The Poisonwood Bible," once I did, I couldn't put it down. Told by each of the four daughters and the wife of a misanthropic missionary, the different points of view offer a unique perspective on the times and religious beliefs.
"Olive Kitteridge" by Elizabeth Strout
I couldn't quite put my finger on the title character. Olive is by turns harsh and uncaring,  then compassionate. She's one tough cookie, especially with her son and husband, a softie. HBO made this Pulitzer Prize-winning novel into a "true to the book" miniseries starring Frances McDormand, Richard Jenkins, and Bill Murray. I rarely watch movies twice; this was an exception.
A Difficult Life
"The Curious Incident of the Dog in the Night-Time" by Mark Haddon
"The Curious Incident" involves a teen boy in England. On the autism spectrum, Christopher is a math wizard with few social skills. When he discovers a neighbor's dog murdered with a pitchfork, he decides to play Sherlock Holmes. Christopher sees the world in black and white, sometimes to comic effect, with a touch of sadness. The Syracuse Stage play of the same name was an amazing production. It was also true to the book, which always makes me happy.
"Icy Sparks" by Gwyn Hyman Rubio
Set in eastern Kentucky, Rubio's first novel captures the sad and touching life of a young girl with Tourette Syndrome in the 1950s, when little was understood about the inherited neurological tic disorder. The book chronicles the orphan's growing up among misguided adults and children and her acceptance of her condition as a young woman. She's one of those fictional heroines who makes you want to stand up and cheer.
"Left Neglected" by Lisa Genova
Neuroscientist turned author, Genova sheds light on a number of neurological diseases in her well-researched books. You may be familiar with "Still Alice," Genova's account of an accomplished college professor who has early onset Alzheimer's disease. Left neglect is the result of a stroke or traumatic brain injury. The condition can affect either side of the brain. In "Left Neglected," a young suburban mom learns what it means to live without awareness of one side of her body–and more.
Mystery/Thrillers
"The Good Daughter" by Karin Slaughter
I'm a fan of Slaughter's "Will Trent" series, but with her latest publication, the author outdid herself. If gruesome details bother you, then skip Slaughter's books. But if you like well-written legal thrillers, then check out this cold case thriller that deals with a young female lawyer's horrific past, her troubled family relationships, and small-town secrets.
"In the Bleak Midwinter" by Julia Spencer-Fleming
In this first of a series of mysteries set in the Adirondacks, Spencer-Fleming sets the stage for the thorny relationship between the Episcopal church's new priest, the Rev. Clare Fergusson, and the Miller Kill's chief of police, Russ Van Alstyne. The author creates a cast of memorable characters that appear in subsequent novels. I can't wait for the next installment, where I hope she resolves the cliffhanger in #9.
Mystery With History
"Alice's Tulips" by Sandra Dallas
Dallas's books may appeal more to women, often centering on the social network of the past known as "quilting bees." In this book that takes place during the Civil War, Alice is a new bride who lives with her formidable mother-in-law while her husband is off fighting for the North. Alice soon finds herself accused of murder, and so the mystery begins.
Love Story With History
"The Sandcastle Girls" by Chris Bohjalian
Chris Bohjalian, like Wally Lamb, writes with wisdom about women ("Midwives"). In "The Sandcastle Girls," I learned about  Armenian Genocide during World War I. The narrative weaves between past and present for Elizabeth, a wealthy American who volunteers to help Armenian refugees in Syria, and Armen, a young Armenian engineer. It's a love story set in the background of man's inhumanity to man.
More Than a Mystery
"Leaving Time" by Jodi Picoult
Although some dismiss Picoult as a "chick" author, she researches her subjects in depth. There's always a backdrop to the main character's story that deals with current social issues. In "Leaving Time," Picoult enlarged my knowledge about elephants and their culture. At the center of this tale is Jenna, whose mother studied grief among elephants. Jenna is determined to find her mother, whose sudden disappearance has never been explained. Did she abandon Jenna or worse?
Coming of Age
"Ordinary Grace" by William Kent Krueger
Middle-aged Frank Drum recalls the summer in New Bremen, Minnesota, in 1961, when several deaths rocked the small community. "Ordinary Grace" not only deals with the crimes and their effect on the townspeople, but also Drum's family dynamics. Many have compared it to "To Kill a Mockingbird," especially with the similarities between Atticus Finch of "To Kill a Mockingbird" and Drum's father, the town's Methodist minister.
"Snow in August" by Pete Hamill
Set in Brooklyn in 1947, the story involves the unlikely friendship between an 11-year-old Catholic boy and a lonely rabbi from Prague. From the rabbi, Michael learns the mysteries of the Kabbalah, and the pre-teen introduces the rabbi to the joys of baseball. Terrorized by an anti-Semitic Irish gang, the unlikely duo is rescued by a miracle, otherwise known as a golem.
Fiction by Female Authors
"The Robber Bride" by Margaret Atwood
Although I enjoy Atwood's dystopian fiction, including "The Handmaid's Tale," I remember "The Robber Bride" for its depth of characters–four women who met in college. Twenty years later, three of them gather for the fourth one's funeral, but is she really dead?
"The Story of Arthur Truluv" by Elizabeth Berg
Berg had me at "Talk Before Sleep," and since then, I've read every book she's published. Although a few have fallen short of the author's elegant writing and in-depth knowledge of human nature, her latest one does not disappoint. The story of an elderly man who visits his wife's gravesite every day, a rebellious teen he befriends and their relationship with Arthur's spunky senior neighbor lady makes for a quick, pleasurable read.
Out of My Comfort Zone
"Angle of Repose" by Wallace Stegner
Shout out to my local library in Marcellus, New York, which sponsored a Pulitzer Prize-winning book club. The moderator introduced our suburban group of readers to books that often took us out of our comfort zone. "Angle of Repose" was my favorite. Lyman Ward, who lives alone despite a crippling bone disease, is the focus of this story within a story. Ward explores the life of his pioneering grandmother, who, with her engineer husband, struggles to raise a family in the hardscrabble west in the late 1800s.
"Interpreter of Maladies" by Jhumpa Lahiri
Preferring novels to short  stories, I had enjoyed reading Lahiri's "Namesake." My book club selected this collection of nine stories, some set in India, others in the U.S. Although she considers herself American, Lahiri features her ancestry prominently. Her characters, however, transcend borders and cultures, with their feelings of love, loss and other universal experiences.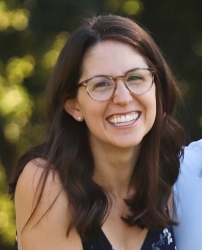 Latest posts by Erika Gruszewski
(see all)