I'm a bit obsessive about looking for new ways to save money. When I buy a new car, I research it to death. Consumer Reports® is my friend. I work hard for my money and I want to stretch every dollar so that I can save for retirement, take nice vacations and be able to buy gifts for my loved ones.
Don't get me wrong; I know that you get what you pay for, but if making smart choices puts money in my pocket, I'm all for it.
Take health care. There are lots of ways you can save on prescriptions, "earn" money by practicing healthy behaviors or get health care services for free. Here are a few things I do to keep more money in my pocket.
Healthy Is as Healthy Does
Be healthy. Earn $$. Does your insurance company have a way for you to earn money for practicing healthy behaviors? Mine does. I can earn up to $500 a year and my spouse can, too, for completing a health assessment, recording how much I exercise daily and practicing healthy behaviors, e.g., not smoking. (Many health plans cover smoking cessation programs; New York has a Smokers' Quitline.)
Money for the gym. Some insurers may offer a benefit that helps pay for a gym membership or kits to workout at home. Check your policy to see what's available to you.
Weight-loss help. My company also offers a free weight management program. Last year, I decided to bite the bullet and lose the extra 20 pounds I'd been lugging around the last 15 years. Thanks to the program's support and tools, I met my goal. I'm delighted that I can now wear clothing that's two sizes smaller and that losing the weight means less stress on my knees. Under your health insurance plan, you may be eligible for weight-loss counseling. Many companies offer weight-loss programs and classes in nutrition.
Free Is Better
No-cost services. Most insurance plans cover flu shots at no cost. Some companies offer free flu shots to their employees and even provide them in the workplace. The cost of not getting sick? Priceless.
For a list of no-cost preventive health services specific for adults, women and children, check out HealthCare.gov. All Marketplace health plans and many others must cover specific preventive services without charging a co-pay or co-insurance, even if you haven't met your yearly deductible.  However, these services are free only when a doctor or other provider in your plan's network covers them.
TIP: Breast-feeding? See our article on Hidden Ways to Save on Breast-Feeding Gear.
Pay Me to Be Healthy
Try employer wellness programs. Some companies offer financial incentives to participate in preventive care programs. These may include lower premiums, lower deductibles, a contribution to your health savings account or gift cards.
My company provides an annual free health screening that uses a simple blood test to check my cholesterol and lipid levels. I have the results sent to my personal physician so she has a copy.
If I meet my yearly goal, I get an extra $20 in my biweekly paycheck.  That's $520 a year to offset my health insurance premium. By participating in the screening, some employees have been alerted to serious health problems, such as diabetes or metabolic syndrome. Those who have taken the knowledge to heed are working with their personal physicians to improve their health.
Medicine Meets George Jetson!
FaceTime your doc. The Jetsons was one of my favorite childhood cartoons. The space-age TV cartoon with its video phones seemed so cool and so far out of reach. Today, talking "face to face" via smartphones and computers is commonplace. Even a doctor visit by Skype™ or FaceTime is possible. Last year, my insurer began offering a telemedicine benefit.  If I have a minor illness or injury and can't see my personal physician right away or it's after hours, I can talk with or video conference a board-certified doctor who participates in our telemedicine program. My plan's co-pay for the telemedicine visit is not only less than a doctor visit or urgent care center co-pay, but a lot less than I would shell out for an emergency room visit.
The cost of an emergency room visit for a minor condition like a sinus infection, for example, can be 15 times the cost of a telemedicine visit, according to research from Excellus BlueCross BlueShield. Unless you have a serious medical emergency, who wants to wait for hours in a crowded ER and be exposed to who knows what germs?
Convenient? You bet! I've used telemedicine twice—once for a cut on my thumb that was slow healing and again for a skin rash. Because I used FaceTime, the doctor could see my cut and rash. Both times, the doctor faxed the prescriptions to my local pharmacy where they were available in an hour.
I wish telemedicine had been around when my son was a child and subject to frequent ear infections. I remember taking him to the ER for an earache in the wee hours of the morning. How much easier it would have been to use telemedicine instead of waiting for hours for the ER doctor to examine him. ("Cry louder, Andy, maybe that will get the doctor in here sooner.") Did I mention it was in the middle of winter so we not only had to go out in the dark of night, but also had to bundle up and fight the snow?
Even if your health plan does not offer this benefit, you can still use a telemedicine service. If you're paying out of pocket, check to see how much a one-time visit will cost. Considering the convenience and time saved, it may be worth it to you.
Of course, seeing your personal physician is preferable, but if you can't, telemedicine is a great alternative.
Drug Savings 'R' Us
Take your medication as directed. The savings may not be obvious at first, but in the long run, taking your medications as your doctor prescribed can save you money, not to mention your life. The World Health Organization says the No. 1 problem in treating illness today is patients' failure to take their medications correctly. Not adhering to your medication regimen may cause you to become sicker over time. Your quality of life may be adversely affected and you may require additional and more expensive medications and treatments—even hospitalization. (Check out Medication Adherence.)
So, do as I do. Get a pill minder and fill it every week. Then, I don't have to wonder, "Did I take my pills this morning?" If I'm not sure, I might skip that day's dose or take a double dose—either way could be harmful to my health. So, if it's Tuesday and my pill "slot" for that day is empty, I have one less thing to worry about.
Consider generic drugs. I'm also one for using less expensive store brands, say Wegmans paper towels over Bounty. Same holds true for prescriptions. If I can get a generic alternative to its brand name counterpart, count me in.
Generic drugs are as safe and effective as the brand, but usually cost less. The difference in co-pays can be substantial, especially if you have a chronic condition, such as high blood pressure or high cholesterol.
Next time you visit your doctor or pharmacist and are placing or refilling a prescription, ask if there is a generic alternative. You might want to try the substitution for a month to make sure the generic version is right for you. Most insurance plans have pharmacy benefits representatives who can help you find ways to get your prescriptions at the most economical cost. (Here's what the FDA has to say about generics: Savings From Generic Drugs.)
Have your prescriptions delivered to your home. Home delivery of your prescriptions is not only convenient but may save you money. Often, you can fill three months' worth of prescriptions for the cost of two. Check with your insurance company to see whether they offer this benefit and if you would save money The savings can really add up—I like to figure out how much on a yearly basis. So, if my co-pay is $25 and I'm getting 12 months of pills for the cost of eight, I'll be ahead by $100 a year. Cha-Ching!
Talk Is Cheap
Avoid unneeded tests, drugs, and services. Smart health decisions start with a discussion between you and your doctor. A nationwide initiative developed by the American Board of Internal Medicine Foundation, Choosing Wisely promotes conversations between doctors and patients about the most appropriate care based on an individual's situation.
Choosing Wisely has more than 400 health care recommendations that can help you become a more informed patient.
In the meantime, here are five questions to ask your doctor before receiving any treatment, procedure or medication:
Five Questions to Ask Your Doctor
Do I really need this test or procedure?
What are the risks?
Are there simpler, safer options?
What happens if I don't do anything?
How much does it cost?
The Gift of Health
Ask for healthy gifts. I'm at a point in my life where I don't need more "things." In fact, I'm trying to get rid of stuff. So when family members ask me what I'd like for my birthday or Christmas, I suggest gift certificates to my massage therapist or yoga studio or gift cards I can redeem for yoga apparel.
What Ways Do You Save?
Use our Comments section to tell us and other readers how you save money while staying healthy.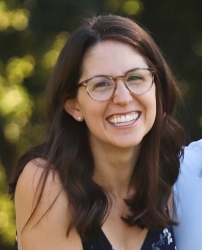 Latest posts by Erika Gruszewski
(see all)