I recently went on a slow bicycle ride through the streets of Rochester, stopping at notable city spots, such as the Genesee Brew House and the Rochester Public Market.
But what I really loved were the "hidden gems," or numerous murals located throughout the city.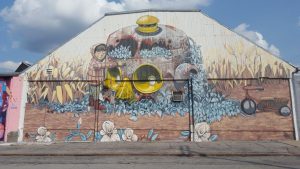 Each location left me wanting to visit the next as I admired how the wall art helped resuscitate a dilapidated building or added beauty and color to a normally blank space.
But turns out there was a greater meaning behind the murals.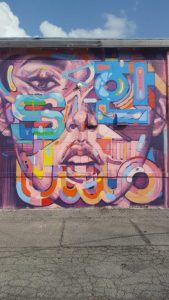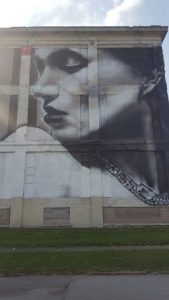 The healing power of murals
The murals are part of Wall/Therapy, the brainchild of Dr. Ian Wilson, a radiologist in Rochester. Wall/Therapy began in 2011 to help address the collective need for inspiration and to heal "the city with new life and energy."  Believing in the healing power of pictures, street artists from around the world helped create these public art murals.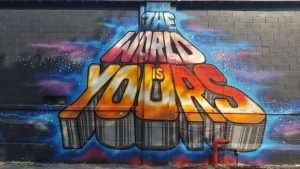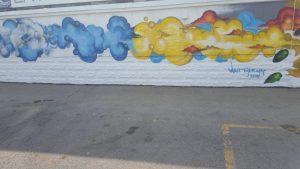 More than just murals
Wall/Therapy seeks to heal through art. But it also helps bring awareness to another project of Wilsons's, IMPACT! (IMProving Access to Care by Teleradiology). IMPACT! sets up diagnostic imaging sites in developing countries. The volunteer radiologists use cloud computing to help diagnose and recommend treatment for people in these countries. Artists also travel to these communities to paint walls with inspirational murals.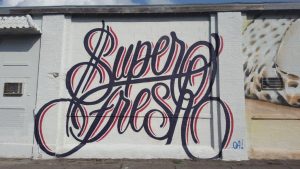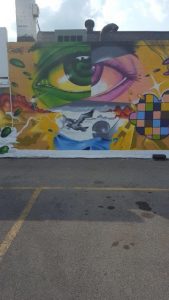 Where to find murals in Rochester
There are more than 100 Wall/Therapy murals throughout the City of Rochester.  If you are up for another adventure, there are other murals to explore, including those from M.A.R.C. (Mural Arts of Rochester Crew). M.A.R.C. is a mural arts project where city youth are hired by the City of Rochester and trained in areas such as community art development.
Here are some photos I took of the murals at the the Rochester Public Market: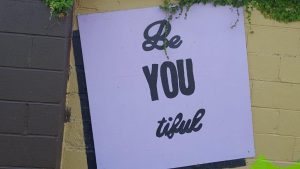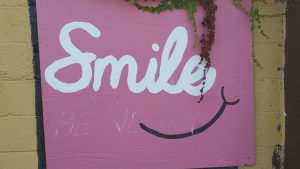 Check out the locations below and find your favorite piece of wall art. It may help you see the Rochester area in a brighter light.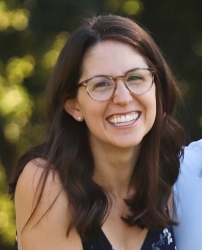 Latest posts by Erika Gruszewski
(see all)