Becoming a parent stirs up a lot of fears. Will I be a good caretaker? Who will take care of my child when I go back to work? How do you keep one of these things alive? You mean we can just take them home?!
And that's just the stuff you talk about publicly.
The Creepiness of Children's Music
One of the secrets I've harbored in the deep recesses of my mind is a disdain for kids' music (and those weird music videos!). The chipper, high voices. Bright primary colors. People singing while wearing spandex.
I've tried to get on board. I attended a newborn story time at our local library,* where they handed out lyrics to  kids' songs and taught interactive movements. A totally cool idea, and very helpful for someone like myself who hasn't been around kids that much and has no idea where to start with such things. Story time was met with marginal success:  my baby slept on my lap while I sang and clapped. My mind kept wandering along with the ridiculous lyrics we were singing. The song "Hickory Dickory Dock" reminded me of a Hickory Farms summer sausage gift basket. Ants marching one by one in the house are usually met with the sole of my shoe, because I'm the resident exterminator. And spiders? During a discussion of "Itsy Bitsy Spider," my brother texted, "I hate spiders. Why would I sing about them?" Well said, sir.
Then the time of reckoning arrived. A beautiful, innocent, googly-eyed baby staring up from the crib, longing for some parental interaction. When I opened my mouth to croak out something, I didn't know what to sing other than "Happy Birthday." That experience showed me the need to create some playlists that wouldn't be too terrible to sing along with over and over again. Because what is more fun in life then creating your own soundtrack?
The Positive Effect That Music Has on Children Makes It A Must
I appreciate and support the benefits that music (even lullabies like "Twinkle Twinkle Little Star") can have on child development. I have Sesame Street records and sing "Row Row Row Your Boat" and "Buzz Buzz" like it's my job. Study after study has shown so many positive effects that music and music therapy can have on a child at any stage, even in-utero . While listening to music, premature infants in the neonatal intensive care unit  show signs of improved breathing and heart rates, along with advances in neurological development, weight gain and appetite..
It's just that the entire universe-altering shift to parenthood is so overwhelming that it's hard to let all facets in at once and the preordained music playlist, well, sometimes it just hurts. So you try to preserve some small semblance of your past that you want to share with your little one.
Playlists That Don't Suck
There is nothing revolutionary here and obviously you can put any music you like on your soundtrack.  I've been known to sing the jingle from the Cellino & Barnes commercial when desperate. Sleep deprivation causes things like an inability to remember your once-favorite songs, the words to the ABCs or those melodies earmarked for kids. I've found it helpful to have playlists queued up so I can spend more time interacting with our little one instead of racking my brain for songs to sing.
Playlist for bouncing, clapping & tummy time:

Listen to this playlist on Spotify
Ophelia, The Lumineers
Take it all Back, Judah and The Lion
HandClap, Fitz and the Tantrums
I am the Walrus, The Beatles
Fa-Fa-Fa-Fa-Fa (Sad Song), Otis Redding
Budapest, George Ezra
Home, Edward Sharpe and the Magnetic Zeros
Welcome Home, Radical Face
Dog Days are Over, Florence and the Machine
I Feel the Earth Move, Carole King
Playlist for mellowing out:

Listen to this playlist on Spotify
Three Little Birds, Bob Marley
Here Comes the Sun, The Beatles
Morning Song, Avett Brothers
In the Dark, Nina Simone
Hello My Old Heart, The Oh Hellos
The Circle Game, Joni Mitchell
Our House, Crosby, Stills and Nash
Mercedes Benz, Janis Joplin
Half Acre, Hem
Lullaby, Lord Huron
Playlist for loud crying (either the baby's or yours):

Listen to this playlist on Spotify
Renegade, Styx
Crying, Waiting, Hoping, The Beatles
Ain't Too Proud To Beg, The Temptations
Helter Skelter, The Beatles
I Bet My Life, Imagine Dragons
New York, Alicia Keys
*Looking for a kid's story time in your community? Check your local library. Here's a place to start: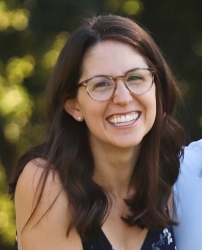 Latest posts by Erika Gruszewski
(see all)