Many of us think of empty nest syndrome as something only parents go through, but the idea of leaving our parents is scary to us kids too.
A little background about me is that I'm the oldest of two to a single mom. I didn't have a hard time leaving home my freshman year of college because my mom still had my brother to worry about, and they even got a lot closer. However, this year is going to be tougher to go back to school because my brother is moving out to start his freshman year of college, making my mom an empty nester.
The fact that my brother and I will both be leaving home this year is freaking me out. My mom has had kids in the house for over 20 years; does she know what to do without us?! The idea of my mom being lonely or having no one to eat dinner with every day puts a pit in my stomach, but, I'm trying to look at it on the bright side and think of all the positive changes my mom will go through becoming an empty nester.
There will be A LOT less laundry
My brother is an athlete so he wore several outfits per day. Honestly, whenever I'm home and fold laundry, the majority of a load is my brother's clothes. Not only will the water bill be significantly less, my mom will have more time to do things she actually enjoys, since I don't think laundry is a hobby she really wants.
She can take up a hobby
I don't think my mom will become a knitter, but she could! She will now have free time in place of the time spent at cold baseball games, award ceremonies, or at school events. Maybe she'll become an avid painter, coin collector, or yoga guru. Who knows! The hobby world is her oyster.
A cheaper grocery bill
As a teenage boy, my brother definitely hikes up the costs of groceries during the week. That boy could eat 4 sandwiches for a snack. When both my brother and I would be gone visiting our dad, my mom would joke that she could make one steak and a sweet potato and eat it all week.
A cleaner house
It's no secret that kids are messy, and teenagers aren't any better. They might even be worse. With both my brother and I out of the house, there will definitely be fewer messes made.
She can focus on herself
My mom has always put us first, and now she can focus a lot more on herself and figuring out what she really likes. It'll be so good for her to be able to decide what she wants to do without worrying about where my brother or I need to be for once.  She can make the dinner she likes, and do things her way, which I think is really exciting.
Empty nest syndrome is definitely common, and happens to tons of parents every year. It will definitely be an adjustment for my mom, but I think she'll grow to love her one steak and one load of laundry per week.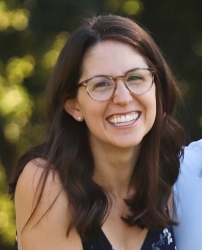 Latest posts by Erika Gruszewski
(see all)