Most people who are near the end of life lack the ability to make their own decisions about the life-sustaining medical treatments they wish to receive or avoid. For patients with advanced illness and frailty, the most important means of ensuring their preferences are honored is to have a properly completed and accurate electronic version of Medical Orders for Life-Sustaining Treatment (eMOLST) available in their electronic medical records through connections with the New York state eMOLST Registry.
Peace of Mind For Those With Advanced Illness
eMOLST is for patients with serious health conditions who want to receive or avoid any or all life-sustaining treatment, who reside in a long-term care facility or require long-term care services, and/or who might die within the coming year. In New York state, eMOLST, and its predecessor, the hard copy MOLST, are the only authorized ways to legally document both nonhospital Do Not Resuscitate (DNR) and Do Not Intubate (DNI) orders that Emergency Medical Services can follow. eMOLST also documents additional specific medical orders that are recognized and honored in all health care settings, including preferences regarding hospitalization. In hospitals, hospice, nursing homes, and the community, eMOLST is used to issue orders concerning preferences for resuscitation and life-sustaining treatment.
COVID-19's impact on the frail elderly illustrates the important role eMOLST has in the way preferences for care, recorded as medical orders, are communicated. The importance will be intensified if predictions for a second and third wave of the virus are realized. eMOLST allows frail older adults to write their own final chapter and relieve loved ones of any anxiety that comes with making end-of-life health care decisions on their behalf.
eMOLST is not intended for healthy people, or for people who have a chronic condition or multiple chronic conditions but have a long life expectancy. Those individuals should complete a health care proxy and discuss their wishes for care with family and loved ones.
How to Complete eMOLST
Patients should ask their providers if eMOLST is right for them, and if so, complete the electronic form. If a hard copy MOLST already exists, the COVID-19 crisis would dictate that it be reviewed and updated and converted to eMOLST so that it is in the registry. If a patient lacks the ability to make end-of-life decisions, the health care agent or surrogate should speak with the provider. The tools and features in the eMOLST system ensure that a standardized process is used for conversations, and the completed eMOLST is 100 percent accurate.
Licensed physicians and nurse practitioners have the authority and accountability for accurate completion of MOLST and eMOLST under the Public Health Law. As of June 17, 2020, physician assistants also will have that authority and accountability. Only licensed physicians can complete MOLST and eMOLST orders for patients with intellectual or developmental disabilities who lack capacity to make medical decisions and cannot complete a health care proxy.
When an authorized health care practitioner signs the eMOLST, a copy of the medical orders and the discussion automatically become part of the statewide eMOLST Registry that is available as a public health service in all settings, as patients move from one care setting to another across New York. The physician, nurse practitioner, or physician assistant also will print a copy of the eMOLST on prominent, bright pink paper that will physically travel with the patient.
Additional Resources and Education
Excellus BlueCross BlueShield led the development of two free community websites.  CompassionAndSupport.org has information on advance care planning, free downloadable health care proxy forms and instructional videos. MOLST.org has COVID-19 guidance on MOLST, how to have thoughtful MOLST discussions, and instructions for obtaining urgent access to eMOLST.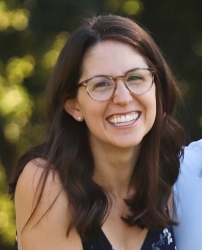 Latest posts by Erika Gruszewski
(see all)