In honor of National Nurses Week, we're sharing stories that celebrate the compassion, empathy and kindness demonstrated by nurses and other medical professionals throughout our upstate New York communities.
The Call That May Have Saved A Life
When Grace (pseudonym) felt uneasy and scared about her husband's worsening health condition, she turned to a nurse for guidance.
A registered nurse with the Excellus BlueCross BlueShield 24/7 Nurse Call Line answered the call for help. The nurse provided guidance and support that ultimately resulted in a diagnosis that may have saved his life. What his wife thought was COVID-19 turned out to be a heart attack and pneumonia.
"To find out that the chest pain, cough and shortness of breath was due to a myocardial infarction (MI) and pneumonia was shocking to the member. This call may have saved this man's life," said Marleen Rein, RN, a care manager with Excellus BlueCross BlueShield.
Nurses Making a Difference
Knowledge, compassion and ability to listen are qualities that are instinctive for many nurses and other health care professionals. Frontline helpers are making a difference on the health and wellbeing of upstate N.Y. communities.
"The nurses who answer our 24/7 call line don't often know what happens to these individuals after they call us," said Michelle Borth, RN, Director of Health Care Improvement with Excellus BlueCross BlueShield. "Hearing these types of stories reinforces the important work that our nurses do and the impact they have on people's lives."
The 24/7 Nurse Call Line focuses on the health and well-being of Excellus BlueCross BlueShield members, providing support and education through specially trained registered nurses, who offer compassion, empathy, and kindness while ensuring members are directed to the most appropriate care setting.
Access to Medical Advice 24/7
Marleen says care managers, like herself, continue to work with the member after the initial call by following his or her recovery through education to help avoid any reoccurrences, and by bringing in expert advice on questions around medications, diet, and physical activity.
"The ultimate goal is to help the member have a good understanding of their current health conditions and know how to prevent this from happening again," Marleen said.
The efforts 24/7 nurses make in creating a healthier, more secure community is supported each day through easy access for members to seek advice whenever they need it, day or night.  Thank you to the nurses and other medical professionals who are making a difference in our lives.
The 24/7 Nurse Call Line is a service provided to Excellus BlueCross BlueShield members to support their relationship with their health care providers. The information provided is intended to help educate members, not to replace the advice of a medical professional. If you are experiencing severe symptoms such as sharp pains, fever, loss of bodily function control, vomiting or any other immediate medical concern, dial 9-1-1 or contact a physician directly.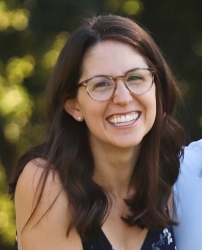 Latest posts by Erika Gruszewski
(see all)